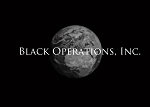 The demand for outsourcing sales and marketing operations is increasing; I think Europe is a great market to break into and has plenty of growth opportunities
New York City, New York (PRWEB) August 23, 2012
In France the unemployment rate was recorded at 10.2% in April of 2012 showing that new industries and job employment are a necessity at the moment. The United States has been widely criticized for its unemployment rate and yet America's unemployment rate is 8.2%, a whole 2 percentage points lower. To add to this the United Kingdom's unemployment rate as of April 2012 was 8.1% which like the United States and France needs to be lowered. Black Operations Inc deems growing into the European market appealing and sees this as an opportunity to create employment in Europe. It is Black Operations Inc; CEO's believe that the European people, specifically in England and France would be a great fit in the sales and marketing industry.
More Info on Black Operations Inc. http://www.blackoperationsinc.com
Though the employment laws in France and England are very different than the United States, Black saw opportunities to open up more sales and marketing firms similar to Black Operations Inc. 'The demand for outsourcing sales and marketing operations is increasing; I think Europe is a great market to break into and has plenty of growth opportunities' adds Black Operations Inc's CEO.
Beyond Black Operations Inc business insights in France and England, CEO Black, was able to enjoy her European surroundings. She was lucky enough to be in England during the Summer Olympics, in which she could feel the competitive energy around her. Though she grew up in France, Black has adopted the United States as her home country and was rooting for USA athletes such as swimmers Michael Phelps and Missy Franklin, and beach volleyball gold medalists Misty May-Treanor and Kerri Walsh Jennings. She was in great company with many Americans who were also taking in the Olympic atmosphere and cheering on their favorite athletes.
Black Operations Inc, have plan to announce their plans for a European expansion in early 2013.
###
About. At Black Operations Inc, we communicate more consistently and generate personal relationships with your target audience. Direct selling is the oldest form of sales in the world and by encouraging a strong loyal relationship between the customer and your brand we offer a significant point of difference than your competitors ever could.
Web. http://www.blackoperationsinc.com/
Email. info(at)blackoperationsinc(dot)com