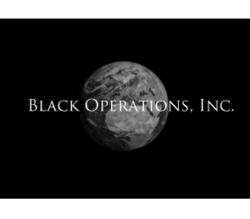 Miami, FL is perfect as it offers a great opportunity to reach the large numbers of potential customers that we have promised our clients
Miami, FL (PRWEB) November 25, 2012
The Greater Miami metropolitan area has the 7th largest population in the United States at roughly 5.5 million residents. Black Operations, Inc head office is located in New York City, the firm have grown every quarter throughout 2012 and had been looking for a new market that offered a large enough audience to further expand their marketing reach. 'Miami, FL is perfect as it offers a great opportunity to reach the large numbers of potential customers that we have promised our clients and of course some fantastic weather' says Nona Black, CEO of Black Operations, Inc. Like New York City, Miami is a leading center of trade and commerce filled with lively arts and entertainment. With many reputable colleges and universities in South Florida, Black Operations, Inc. is excited to hire recent graduates for entry-level positions.
The Grand Opening of the Miami office is set for the first week of December. Black Operations, Inc. CEO, Nona Black will be taking a team of top Executives one week prior to arrange the brand new office space. Black and Executives will be meeting with the client as well as conducting further market research.
Learn More http://www.blackoperationsinc.com/services/
In the meantime, Black has selected a team of 7 individuals to train with the client in Hartford, CT before jet setting to Miami. Formal training will be hands-on, ranging from classroom workshops to customer acquisitions outside the office.
The expansion team at Black Operations, Inc. will also have the opportunity to network with other marketing firms specializing in outsource sales. This will include board meetings, conferences, and client presentations. The team members will also have a chance to receive one-on-one coaching from top-performing managers and CEOs ranging from sales, training, human resources, finance, and management. This opportunity will certainly add momentum to the south-bound team.
Considering the upcoming New York winter weather, the expansion team is very excited about trading in their MTA subway passes to buckle their seatbelts behind the wheel. With a temperature at a high of 90 degrees and a low of 65 for the upcoming season, wearing beachwear in December will be a first for the Northeast natives.
Black Operations, Inc successfully expanded to Chicago,IL earlier this year and plan to grow the Miami team of 7 to a headcount of 40 within 12 weeks of the Grand Opening. "Wherever we go, we know we will make it happen and be successful," says one Executive on the expansion team. The team looks forward to growing with Black Operations, Inc.
###
Contact: Black Operations Inc.
New York, NY, 10005
Phone: 646-660-0915