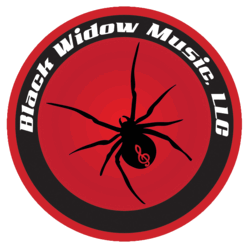 We have done our research and find that the websites with the most impact are those that provide relevant and well-timed information, consistent updates and an uncomplicated, valuable user experience
Phoenix, AZ (PRWEB) August 22, 2012
Black Widow Music, LLC today announced the official launch of an updated website stressing the company's venture into EDM (electronic dance music) and progressive house music. The new site will allow visitors to access more areas within the site and will provide enhanced information on matters occurring within the company as well as within the music industry.
The original website was designed and launched prior to 2004. During this time technology has significantly advanced as well as significant advancements within the music industry. The new transformation features include an interactive blog, a photo gallery and single release area featuring information on all music released under the auspices of Black Widow Music, LLC. Other key elements of the new site are a calendar that emphasizes specific events, an MP3 player and video player. These will allow visitors to make an informed decision about which events to attend and what music to purchase.
"We have done our research and find that the websites with the most impact are those that provide relevant and well-timed information, consistent updates and an uncomplicated, valuable user experience." "We believe the new design along with the expanded social media efforts on Facebook, Twitter and other applications will assist us in communicating with our audience in a more productive manner." adds Erick Shipmon, Director of Marketing at Black Widow Music, LLC.
Black Widow Music, LLC (a digital label and music licensing company) was created in 2004. The result after many hours of labor and hard work is a business organization that stays on the forefront of industry technology and practices, but remains true to the "music" and avoids the traps of commercialism. Featuring the best in EDM, Jazz and various genres of instrumentals our catalog is broad and diverse, but prevails on the primary focal point of why the label was created in the first place.
Black Widow Music, LLC: Quality music not quantity music.