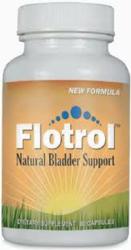 The new control formula released is designed to promote a healthier bladder.
Houston, Texas (PRWEB) December 08, 2012
Bladder issues can happen to men and women from age or irregularity with digestion. The Flotrol company has released its new bladder control formula to help offer natural support without a prescription. Traditional treatments for weakened bladders can include medical surgery both invasive and non-invasive types.
This new and improved formula is one of the first offered to men or women that seek assistance without a treatment from a doctor.
Pregnant women could develop a weakened bowel area from the pushing and pulling of the midsection that often takes place during nine months of pregnancy. Urination issues can be common regardless of age according to research.
The muscle contractions that take place upon the emptying of bodily fluids can be one of the issues that lead to frequent urges of relief. The new control formula released is designed to promote a healthier bladder.
One of the side effects that many people receive from frequent restroom visits is emotional and psychological feelings. Research has confirmed that some conditions that involve a disruption in the natural body mechanism can be challenging emotionally if the problem persists without correction.
The all-natural ingredients that are used by Flotrol in its new formula to promote urinary tract health provides a safe alternative to surgeries or other medical corrections.
Flotrol has combined more than one ingredient into its new product that can be useful to men and women. The addition of soy and pumpkin seeds in an extract form represent two natural ingredients that have been shown to help improve excessive urination. The overactive bladder issues that men, women or mature adults can experience could be corrected using this new natural alternative exclusively sold online.
To celebrate the new announcement of this natural solution, two free bottles are now offered in select packages that are ordered directly online. These capsules are designed to provide sufficient relief for an extended period to help men and women that rely on this natural solution to observe the benefits. A complete 90-day guarantee is offered to every person that completes a purchase of this newly released product.
About Flotrol
The Flotrol parent company was founded in 2002 and offers its all-natural solutions to help men and women find better health and wellness. The ingredients used provide one of the safest ways to obtain relief outside of traditional medical procedures. The Flotrol brand is exclusively sold on the Internet to provide easy ways to purchase these relief capsules. With a team of dedicated experts, this company is helping to introduce its line of wellness and health products to more consumers in the U.S. and the rest of the world searching for holistic solutions.