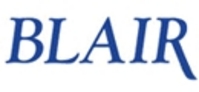 Warren, PA (PRWEB) September 4, 2010
Blair is offering 25% off entire purchases during the Labor Day Weekend Sale for all online customers. The leading clothing catalog allows customers to save on all items, including those that are already reduced as much as 85%. This incredible online special began Friday, September 3, and will last throughout the weekend, allowing customers the maximum time to save big on all Blair items, including those on clearance, when they enter promotion code ALQ.
The Blair Labor Day Weekend Sale:
This Labor Day, Blair is offering a perk to honor hard work: 25% off an entire order this Labor Day weekend. Blair makes it easy to transform your labor into loads of fashionable items from Blair, all at a reduction of 25%! Just enter the code ALQ at check out and enjoy the savings on the entire selection of men's, women's, and home fashions. Now is the perfect time to order classic Blair favorites as well as save on fall items such as corduroy men's pants and soft loungewear.
Promotion Code ALQ:
Fall into autumn with brand new styles from Blair that will make sure customers look chic and feel cozy as the seasons change. During the Labor Day weekend, customers will save 25% on entire orders of stylish Blair items. Use the promotion code QK4 at the checkout screen to take advantage of this limited offer that ends 11:59 p.m. (Eastern) on Monday, September 6, 2010. Savings apply to merchandise prices only; not to shipping and processing or to the purchase of gift cards.
September Birthdays Have Arrived:
September has more birthdays than any month of the year, and chances are high that every Blair customer has a loved one who was born in this special month. Shop online to save 25% on an entire order at blair.com where shoppers are sure to find a unique gift for the important person in their lives who makes every day a joy. Save cash in a flash when you enter in the promotion code ALQ at checkout.
For more information about the Blair.com Labor Day Weekend Special, visit Blair.com
About Blair:
"Quality, service and value since 1910. Your satisfaction is our guarantee." For over 100 years, Blair has been offering exceptional clothing for women and men, plus quality items for the home. Although Blair has grown considerably since its founding, Blair is still a family company and its customers are its number one priority. Blair understands it has evolved to such a standing thanks to the customers it proudly serves all across the country. The company's headquarters are located in the small town of Warren, PA, where the company originated. While Blair's two retail locations are both located in Pennsylvania, Blair also offers customers a mail-order catalog and the ability to shop the online catalog from Blair.com.