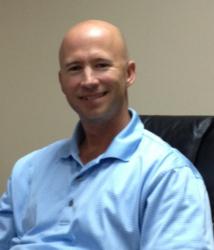 Glennville, Georgia (PRWEB) July 16, 2012
Bland Farms is poised to push forward as the sweet onion category innovator and market leader, knowing that the company is now better equipped and more prepared to meet the challenges of a growing company in the fresh produce industry.
John Cameron Joins Bland Farms as Director of Sales
One of the biggest reasons that Bland Farms feels so confident about the immediate and long-term future of the organization is the continued ability to attract and recruit highly talented personnel. As of July 1, John Cameron, formerly of San Antonio based NatureSweet, was hired as Bland Farms' new Director of Sales. Cameron brings a wealth of knowledge to the organization and a background in retail, which Bland Farms believes will be key in identifying unique, highly customer-focused sweet onion programs. According to Cameron, joining, "a pioneer in the sweet onion category", was a very exciting opportunity and he plans to replicate the experiences gained in the tomato category to the sweet onion category.
Bland Farms CEO Bruce Peterson believes that Cameron's leadership and fresh point of view will be extremely valuable to the organization, " I am delighted to welcome John to the Bland Farms team. John is an excellent leader and has a proven track record of success. He will not only add a new dimension to our sales team, but will help to broaden the perspective of our entire leadership team."
Glen Willard hired as Director of Vidalia Brands
In addition to John Cameron's hiring, Bland Farms has also boosted its private label condiment brand, Vidalia Brands, with the hiring of industry veteran Glen Willard. Willard, who joins as Director of Vidalia Brands, arrives from Sensible Sales & Marketing, Inc. where he was President of the Richmond Hill, Georgia, based Food Brokerage Company.
Throughout the course of his career Willard has been successful at identifying opportunities and seizing them, which is exactly what he plans to do with Vidalia Brands. According to Willard, Vidalia Brands has big plans, "I'm very excited to be part of the Bland Farms team once again. Vidalia Brands will be the division to watch as we introduce new, innovative and value-added products to the marketplace. Our strategy is to develop products for retail, club, foodservice and industrial sales that will give our customers a competitive advantage."
Troy Bland promoted to Quality Control Director
Bland Farms has always maintained a commitment to quality, but amplified its commitment to quality recently by promoting Troy Bland to Quality Control Director. The move signals a heightened focus on quality control throughout the entire supply chain from farm to consumer. Bland says that his goal is to ensure that Bland Farms' customers, "consistently receive the quality that they have come to expect."
Chief Executive Officer Bruce Peterson is excited to see Bland embrace his new challenge. He views it as a wonderful opportunity for both Bland and the organization, "I'm especially excited about the opportunity to see Troy broaden his influence at the company because of his unique perspective having been raised in this business."
About Bland Farms & Vidalia Brands
Headquartered in Glennville, Georgia, Bland Farms is the largest grower, packer, and shipper of sweet onions. For more than thirty years Bland Farms has led the industry in research and development, innovative marketing, and customer satisfaction. Vidalia Brands is a division of Bland Farms.