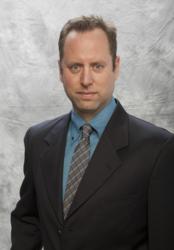 There is comfort in knowing there is a 24/7 Hotline at (800) 9100-LAW to answer all your Pradaxa Lawsuit Questions.
New York, New York (PRWEB) March 31, 2012
In December of 2011, The U.S. Food and Drug Administration (FDA) issued a safety announcement, "evaluating post-marketing reports of serious bleeding events in patients taking Pradaxa (dabigatran etexilate mesylate). Pradaxa is a blood thinning (anticoagulant) medication used to reduce the risk of stroke in patients with non-valvular atrial fibrillation (AF), the most common type of heart rhythm abnormality."
According to an FDA podcast released 12/7/2011 the FDA is studying reports that there have allegedly been hundreds of reports of severe side effects linked to Pradaxa usage, especially in the elderly. The side effects of Pradaxa are alleged to include severe bleeding that may result in a heart attack, stroke, death, brain hemorrhage, gastrointestinal bleeding, kidney bleeding, and many other severe bleeding episodes. These bleeding events may be of significance, especially if the Pradaxa drug exacerbates the underlying condition and doesn't allow the body to stop bleeding. In some cases, the Pradaxa bleeding may result in a life altering event or unfortunately, death. Still, the FDA has not made any determinations yet about the future of this product other than issuing other cautionary statements to physicians. Blau, Brown & Leonard, LLC will be chronicling the progress of the litigation as well as adding other informational resources for those sustaining Pradaxa injuries at the pradaxa law center.
Blau, Brown & Leonard, LLC is a firm based out of New York, New York that is currently accepting nationwide clients for the Pradaxa lawsuit. You can read about the firm and its accomplishments on their website. Blau, Brown & Leonard, LLC is a nationally renowned firm that represents hundreds of victims against the pharmaceutical companies. With millions in recoveries for their clients and skilled, aggressive litigators, the firm has a reputation of pushing hard for maximum relief and pushing the case to trial.
If you or a loved one took Pradaxa and suffered a bleeding injury, speak with Pradaxa Lawyers. Contact Blau, Brown & Leonard, LLC for a free confidential consultation. The call to (800) 9100-LAW is free and confidential and there is no fee unless we win your case.