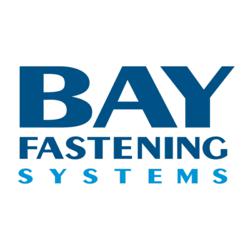 Bohemia, NY (PRWEB) June 17, 2013
On June 17, Bay Fastening Systems, a blind rivet distributor, relays its thoughts on the construction of the One World Trade Center building.
According to an article by Design Build Source, the One World Trade Center building has reached its final height. The installation of the 124-meter spire at the top of the tower occurred in May, allowing the skyscraper to reach a height of 1,776 feet. The large spire that was fitted on the top of the building drew a global audience as it was locked into place. The building is now the third tallest in the world and is expected to officially open its doors in early 2014.
The article quotes New York Governor Andrew Cuomo, who stated that the "installation of the spire was a proud moment for the city and the state." Port Authority of New York and New Jersey vice chairman Scott Rechler called it "a beacon of hope, just like the statue of liberty."
Designed to be Eco-friendly in many ways, the building's construction was conducted in an environmentally friendly fashion. The public lobby of the building features a 60-foot-high transparent ceiling which fills the area with natural light that reduces the need for artificial lighting. Sixty nine stories of the structure will be open to commercial and broadcasting space.
The building also uses mostly post-industrial recycled materials and was built with safety in mind. According to the article, "the building exceeds New York City building code requirements for its advanced life-safety systems and is designed to set the standard for all high-rise buildings in New York."
Daniel Libeskind, who originally designed the Ground Zero site in 2002, commented that the redesign of the site was akin to "restoring the spiritual peak of the city, creating an icon that speaks to our vitality in the face of danger and our optimism in the aftermath of tragedy."
"We see the One World Trade Center building as a symbol of pride, perseverance and healing," says Michael Eichinger. "We admire the dedication of all the individuals who helped design and build the structure."
Bay Fastening Systems is a full service distributor of engineered fastening systems that include blind rivets, pop rivets, drive rivets, solid & semi-tubular rivets, military spec rivets, lock bolts, inserts and specialized installation systems. Founded in 1962, Bay Fastening Systems has become a leader in the fasteners industry through its continuing commitment to quality service, deep product knowledge and consultation, and an easy ordering process.