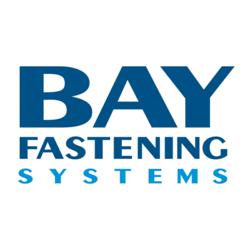 Bohemia, NY (PRWEB) June 21, 2013
On June 21, Bay Fastening Systems issues a statement concerning how equipment manufacturers in India will be affected by the increase in road construction projects.
According to an article by Construction Week Online titled "Rising to the Challenge," international manufacturers of construction vehicles and equipment have shown interest in providing equipment and services to help develop India's growing infrastructure.
The article observes that the current economic climate in India usually supports cost cutting measures as opposed to measures that promote top class safety and quality.
"Contractors do not want to invest in latest technology as they do not see much business sense in buying high-end equipment to use in projects that are awarded to the lowest bidder, with no regard to quality of materials and construction. However, not choosing to invest in the latest and most efficient machines will only serve to be counterproductive for contractors."
However, some manufacturing companies in India have been making it a priority to produce equipment that conforms to international standards. Gurman Reen, sales manager for Caterpillar India, says in the article, "We must understand that operator's comfort play an important role in extraction of maximum output from the equipment," and that, "while we might not be at the same levels of equipment utilization as the developed world, the trend has been extremely positive and encouraging. The key lies in partnering with our customers to use the 'right tool for the job' and improve overall jobsite efficiency."
Top global construction equipment providers like Caterpillar, Case, Wirtgen and Volvo have stated that they "would never compromise on safety or quality" in India.
Bay Fastening Systems, a blind rivet distributor, comments on the prospects presented by India's road construction growth. "Right now there are many opportunities in India for construction equipment providers," says Cliff Bernard, President and CEO of Bay Fastening Systems. "We believe they should work hand in hand with the local workforce. With proper training and access to high quality construction equipment, construction companies in India will be able to save both time and money."
Bay Fastening Systems is a full service distributor of engineered fastening systems that include blind rivets, pop rivets, drive rivets, solid & semi-tubular rivets, military spec rivets, lock bolts, inserts and specialized installation systems. Founded in 1962, Bay Fastening Systems has become a leader in the fasteners industry through its continuing commitment to quality service, deep product knowledge and consultation, and an easy ordering process.