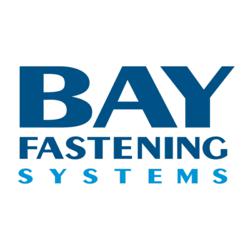 Not only are the new modular structures easy to ship and construct, but they are also eco-friendly and meet FEMA storm surge guidelines...
Bohemia, NY (PRWEB) May 31, 2013
On May 31, Bay Fastening Systems applauds BKLYN Designs exhibitor Garrison Architects for constructing green, modular buildings and structures for New York City beaches that will replace ones damaged or destroyed by Hurricane Sandy.
According to an article by Mother Nature Network, these new buildings and structures meet FEMA storm surge guidelines and are also eco-friendly. They also contain advanced green technology, including "photovoltaic panels along with solar hot water heating and skylight ventilators to offset energy use," glass tile ceilings and wooden siding that was partially taken salvaged from damaged boardwalks in the wake of Hurricane Sandy.
The buildings and structures include lifeguard stations, offices, and public restrooms. They are modular – meaning that they were created off-site and transported in pieces on flat bed trucks to New York City. They are set to be installed before Memorial Day weekend.
According to the article, "As part of the "New York City Beach Restoration" project, a total of 37 elevated structures will be plopped down in 15 different Sandy-damaged spots at Coney Island, Rockaway Beach, Cedar Grove in Staten Island, and others."
Blind rivet distributor Bay Fastening Systems comments on the benefits of the new modular, eco-friendly buildings and structures being installed along certain New York beaches. "The new modular structures created by Garrison Architects represent a huge improvement over the existing structures along New York City beaches," says Michael Eichinger. "Not only are the new modular structures easy to ship and construct, but they are also eco-friendly and meet FEMA storm surge guidelines. It seems like the perfect combination of efficiency, safety and eco-friendliness."
Bay Fastening Systems is a full service distributor of engineered fastening systems that include blind rivets, pop rivets, drive rivets, solid & semi-tubular rivets, military spec rivets, lock bolts, inserts and specialized installation systems. Founded in 1962, Bay Fastening Systems has become a leader in the fasteners industry through its continuing commitment to quality service, deep product knowledge and consultation, and an easy ordering process.
#####