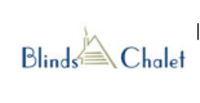 With so many easy options for recycling, there's not reason not to
Phoenix, AZ (Vocus) July 15, 2009
Despite the recession, four out of five consumers are still purchasing environmentally friendly products, while 67% of waste is still ending up in landfills, according to Recycling News Portal. Yet 87% of people surveyed claim they recycle. Blinds Chalet respects their customers and offers environmentally friendly products like bamboo and honeycomb cell shades but now they are taking it a step further. For each purchase of Bamboo Shades or Honeycomb Cell Shades, consumers can expect to save $10.00 through December, 2009.
Despite recycling efforts 9 million tons of textiles end up in the landfill each year, says Treehugger, with only fourteen percent of textiles being recycled. Blinds Chalet offers the following tips to help preserve the environment.
Reduce: In order to reduce damage to the environment, consider purchasing environmentally friendly materials such as organic fibers or bamboo which is a sustainable resource. Honeycomb cell shades are environmentally friendly and provide great insulation which keeps down heating and energy costs. To find out which blinds best suit a home or energy needs, visit http://www.blindschalet.com/green.aspx for their energy calculator.
Reuse. To freshen up a home or give it a new feel, try rotating blinds from one room to another. Different colors and fabrics will add different feels and create new environments to existing color schemes. Another option is to consider a blinds/drape swap with a neighbor.
Recycle: Keeping drapes and blinds out of the landfill is key to helping preserve the environment. Local thrift stores are a good place to bring old blinds and window treatments. Earth911.com is a resource that locates recycling centers specific to different materials and locations. As Scarlet O'Hara showed, turning blinds into clothing creates an unforgettable fashion statement.
"With so many easy options for recycling, there's not reason not to," says Ron Manwaring of Blinds Chalet. "Every little bit helps."
For More Information:
For more information on Blinds Chalet or current trends in the Window Treatment industry, contact Ron Manwaring by phone at: 1-888-633-7840 or 480-633-7840 or email at info(at)blindschalet(dot)com. Visit Blinds Chalet on-line at http://www.BlindsChalet.com.
Contact:
Ron Manwaring
Blinds Chalet
http://www.BlindsChalet.com
Phone: 1-888-633-7840 or 480-633-7840
###