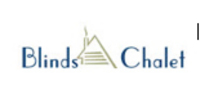 Not to mention the other benefits of bamboo.
(Vocus) August 17, 2009
Green technologies are getting a push this year and as a result environmentally conscious consumers will start to see more window blind products touting eco-friendly production and materials.
"Bamboo blinds are a great option. Made from a sustainable material, our Tavarua woven wood shades blinds are made from bamboo that is actually grown on site, so right there you have a reduced carbon footprint." Ron Manwaring of Blinds Chalet. "Not to mention the other benefits of bamboo."
Bamboo Shades

Type of material: Bamboo has been around for centuries, however only recently has it been employed in home decoration. Bamboo is a renewable resource and the fastest growing plant on the planet. It helps reduce soil erosion through the complex maze of its root system, as well as generating more oxygen than trees. As a weed, bamboo is resistant to pests and insects so doesn't require spraying with pesticides or insecticides. As well, bamboo is a rain-fed crop which means it grows off rainfall and doesn't use up additional water resources like cotton.
Benefits: Bamboo is anti-bacterial and microbial which means it won't retain odors and is resistant to molds. The varying textures and colors in bamboo make each shade unique. Made with a roman fold style lift when raised each bamboo shade creates a waterfall look. When lowered they provide a smooth, flat bamboo face. Bamboo gently filters light but can completely block light with a fabric liner. One of the most environmentally friendly materials offered.
Energy Savings: Bamboo is a natural insulator, add a privacy or blackout liner to further manage indoor temperatures.
For More Information:
For more information on Blinds Chalet or current trends in the Window Treatment industry, contact Ron Manwaring by phone at: 1-888-633-7840 or 480-633-7840 or email at info(at)blindschalet(dot)com. Visit Blinds Chalet on-line at http://www.BlindsChalet.com
###