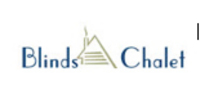 Phoenix, AZ (Vocus) August 6, 2009
Energy efficiency starts to really matter this time of year as many parts of the country have temperatures in the 100's for weeks on end. Trying to keep the hot air out and the cool air in can make for high energy bills this month. Blinds Chalet touts honeycomb cellular shades as a means to become more energy efficient.
"Being energy efficient starts to become real important this time of year, especially in the lower United States where air conditioning causes high electric bills. Becoming more energy efficient can make a really big difference and it has become a popular topic partly due to the state and government programs we are starting to see pop up that offer incentives to those who invest in energy efficient building materials," says Ron Manwaring of Blinds Chalet.
A popular energy efficient blind that employs environmentally friendly technologies and certified for the Federal Tax Credit is the sidetrack, insulating honeycomb cell shades because:

Structure: A sidetrack system zips your windows providing a thermal performance rating up to five times greater than a standard single pane window.
Type of Material: Durable polyester cellular fabric.
Number of Cells: Double cell shade will provide better insulation than a single cell shade.
Light Filtration: Cellular shades come in different grades of light filtration. Blackout cellular shades and room darkening cell shades are excellent at blocking sunlight that can raise the temperature in a room 10 degrees or more within minutes.
For More Information:
For more information on Blinds Chalet or current trends in the Window Treatment industry, contact Ron Manwaring by phone at: 1-888-633-7840 or 480-633-7840 or email at info(at)blindschalet(dot)com. Visit Blinds Chalet on-line at http://www.BlindsChalet.com
# # #