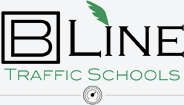 San Diego, CA (PRWEB) October 19, 2011
Unfortunately, it's common for drivers to experience blinding, paparazzi-like, red and blue flashing lights in their rear view mirror followed by getting hit with the dreaded speeding ticket.
Next, of course, comes the headache and frustration of avoiding unwanted driver's license points so auto insurance rates don't skyrocket.
To create a simple solution, B Line Traffic Schools now offers Santa Barbara traffic school and Kern traffic school. Their easy-to-use, online course is accessible on any personal computer without the need for special software or downloads.
Since progress will always be saved, go through the course during a lunch break, after work or whenever is convenient. Online traffic school allows students to read through the information at any pace. Or, instead of reading slides on a screen, plug in speakers or headphones into a computer and simply listen to the lecturer read the material.
B Line Traffic Schools offers same day certification processing for the person who is eager not to spend another second thinking about traffic school, or for those who waited until the deadline to get started. This is a quick and simple process.
For only $15.95, enroll today in B Line Traffic Schools' online class where students instantly receive verification for their insurance company and the court that the course and final exam have been successfully completed. Gear up and get this necessary evil completed.
About B Line Traffic Schools:
Founded in February 2009, B Line Traffic Schools' mission is to provide customers with the easiest and most convenient way to wipe points off their licenses, reduce insurance rates and prep for upcoming driver's licenses' tests. All courses are online and allow users to learn the material at their own pace. B Line Traffic Schools is a privately held company and is headquartered in San Diego, California. For more information, please visit blinetrafficschools.com or contact us at 888-496-6904.
# # #