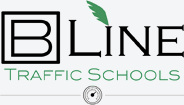 San Diego, CA (PRWEB) September 13, 2011
In this unstable economic environment, B Line Traffic Schools helps consumers looking for ways to reduce their monthly expenses. Here are a few easy ways to reduce expenses related to auto insurance coverage.
Stay Accident Free
Of course accidents aren't planned, but it's important to note that the fewer number of claims submitted to an auto insurance policy generally means the premiums remain low. Engaging in defensive driving habits while operating a vehicle reduces the likelihood of being involved in an accident, thus keeping insurance rates affordable.
Keep a Clean Driving Record
Traffic violations that accumulate on a person's driving record may signal to the auto insurance company that the insured drivers may not operate a vehicle safely on the road. In the eyes of the insurance company, this could indicate a greater likelihood of future vehicle accidents, which, in turn, can increase insurance rates.
Don't Use Hand Held Devices While Driving
Most states prohibit the use of hand held devices while operating a vehicle. Using such a device could result in traffic violation charges and increase the likelihood of being involved in an auto accident, thus potentially increasing insurance rates.
Conduct Price Comparison Shopping
The auto insurance industry is a competitive one. By using online directories and individual insurance company websites, consumers can receive rate quotes and determine which insurance company could provide the greatest savings.
Increase Deductibles
By increasing the deductibles associated with auto insurance coverage, the total financial loss to the insurance company in the event of a vehicle accident is reduced. Insurance rates are generally lower when deductibles for coverage are increased.
Online Traffic School
By enrolling in online traffic school, insurance companies are made aware of a policy holder's willingness to improve his or her driving skills to reduce the odds of being involved in an auto accident.
Mature Driver Course
If you're 55 or older, you can take B Line Traffic Schools' mature improvement course to brush up on safety tips and get rewarded with up to 15 percent off auto insurance premiums.
Maintain a Good Consumer Credit Rating
Like many other institutions that provide goods and services on credit, most major insurance companies rely on policy holders' consumer credit ratings to help determine individual insurance rates. A good consumer credit score demonstrates to the insurance provider that regular, on-time payments will be made and there is a reduced likelihood of payment default. For this reason, insurance companies are more likely to offer lower insurance rates to policy holders with good consumer credit ratings.
Make Insurance Payments on Time
Coupled with a good consumer credit rating, on-time payments on the part of the policy holder demonstrate dependability and a reduced likelihood of payment default. This may result in lower insurance rates for the policy holder.
About B Line Traffic Schools
Founded in February 2009, B Line Traffic Schools' mission is to provide customers with the easiest and most convenient way to wipe points off their licenses, reduce insurance rates and prep for upcoming driver's licenses' tests. All courses are online and allow users to learn the material at their own pace. B Line Traffic Schools is a privately held company and is headquartered in San Diego, California. For more information, please visit blinetrafficschools.com or contact us at 888-496-6904
###