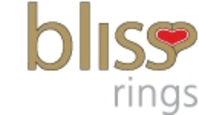 Engagement rings and wedding rings are such an emotionally and symbolically important purchase. I think people are looking for a better experience than they are getting from jewellers in the High Street
(PRWEB) December 24, 2009
Bliss Rings, a custom made wedding rings company based in Kent, England has expanded its home visit coverage area to Hertfordshire and Berkshire.
The company cites an increase in the number of customers who are dissatisfied with the impersonal service, high prices and a lack of choice offered by High Street jewellers as being a key driver in the growth of the business.
"Engagement rings and wedding rings are such an emotionally and symbolically important purchase. I think people are looking for a better experience than they are getting from jewellers in the High Street," explained Silvya Curtis, Managing Director of Bliss Rings.
Borne out of her own bad experience when buying wedding rings, Silvya Curtis founded Bliss Rings and embarked on a mission to revolutionise the entire wedding ring shopping experience.
Rather than making customers queue up in cramped and noisy stores to peer at rings inside glass cabinets, Bliss Rings offer home appointments where an experienced wedding ring advisor will visit the customer's home with their full collection of more than 250 sample rings.
Customers are free to browse and try on as many rings as they wish during their appointment - with no time constraints and no obligation to buy.
"Right from the start our focus has been to create a special experience for each and everyone one of our customers. With more time to try on rings and no pressure from pushy sales assistants, our customers can focus on choosing rings that are exactly right for them. They can even customise any aspect of their ring including the metal, number of gems and other design features. Our customers love the personal service and I believe that's why we are getting so much traction in the market," added Ms Curtis.
Importantly, such a personalised service does not come with an exclusive price tag. The unique Bliss Rings business model means that they do not need to maintain expensive retail stores - and the savings are passed onto the customer.
Bliss Rings has capitalised on a genuine need in the market. Since starting in 2008, the company has expanded quickly and currently offers their unique home visit service through South East England. In 2010 Bliss Rings plan to further extend coverage throughout England.
About Bliss Rings
Bliss Rings offers the UK's best value custom made wedding rings. Shoppers can browse the full collection of mens wedding rings and womens wedding rings on the website.
For more information or to speak to a Bliss Rings advisor please call 0845 643 0401, or visit http://www.blissrings.co.uk
###