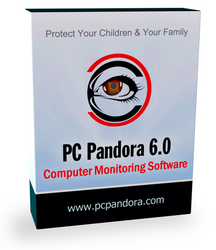 The best, most effective way to keep your kids safe online is simply to know what they are doing on the Internet
Las Vegas, NV (Vocus) July 14, 2010
Last month, the Internet Corporation for Assigned Names and Numbers (ICANN) announced it will move forward in considering a proposal to create a specialized dot-xxx suffix for adult entertainment web sites. According to the New York Times, advocates for the new domain say it will help parents filter content, and others specifically looking for the material to find it in a clearly-labeled, non-dangerous space.
Some opposition to the bill comes from an unlikely pairing - religious groups and the porn industry. The Times article says religious groups fear an explosion of more pornography on the Internet and a validation of the industry, while the industry itself fears potential censorship and regulation.
Whether or not a XXX domain materializes, one thing is certain: parents are in need of a concrete tool to keep Internet pornography out of their house and away from their children.
While filters and URL blocks are the most commonly used methods to keep the smut out, Pandora Corp. offers parents concrete knowledge as a solution. Company co-founder Manuel Coats says their signature computer monitoring software, PC Pandora 6.0, helps parents keep Internet pornography away from children by showing them exactly what their kids are doing online.
"The best, most effective way to keep your kids safe online is simply to know what they are doing on the Internet," he says. "Once you know, you can then take steps curb any bad habits or unwanted activity."
PC Pandora 6.0 is computer monitoring software that records all activity on the family's or child's computer. The primary function is taking sequential snapshots of all screen activity as set intervals. With a quick glance, parents can visually see what their child has been doing and looking at online. Further activity is recorded in detail, such as instant messenger conversations, web history, terms and phrases used in Internet searches, peer-to-peer activity and lots more. Whatever a child does on the computer, either off or online, parents will have both a visual and data record of activity to review.
In addition to the monitoring capabilities, PC Pandora comes with additional Internet filtering and blocking and can block certain programs from launching and being utilized, such as an Instant Messenger program or even Internet Explorer. But Coats says relying on filters and blocks alone is not enough.
"With Internet filters and URL blocking, you can assume your child is safe online or not looking at pornography; with computer monitoring software you will have proof," states Coats. "You can see first hand what your child is looking at and what they are searching for."
It's no secret that Internet pornography is abundant on the Internet. Statistics say there are over 4.2 million websites and 420 million webpages containing pornographic content. It's also said that 90% of 8-16 year olds have viewed pornography online, mainly while "doing homework," and 80% of 15-17 year olds have had multiple exposures to hard-core pornography online. Furthermore, year after year, "sex" is found to be the most searched for term online.
Coats points out that figures like those mean chances are your child is looking at Internet pornography, perhaps even seeking it out; at the very least, they are stumbling onto it.
"That's why it's so important for parents to see and know for sure what their child is doing on the Internet," says Coats. "With full knowledge of activity, you have a much better chance at truly keeping your kids safe from unwanted content and contact. If you don't know what they are doing – how can you be sure they are playing it safe?"
Whether you are concerned a dot-xxx domain will open the doors for more Internet pornography, or if you suspect your child is talking to strangers online or involved in cyberbullying, PC Pandora 6.0 shows you everything and tells you the truth.
More information and a trial version of the software can be found at http://www.pcpandora.com. Use the code SUMMER2010 at checkout to get $10 off the purchase price of the software.
About PC Pandora: Pandora Corporation was formed with one goal – to help our customers monitor, control and protect their families and themselves online. First released in mid 2005, PC Pandora has been constantly upgraded to industry-leading specifications and has received accolades from users, reviewers and even school districts and law enforcement agencies, who use the program to help in the day-to-day supervision of the children and citizens they are charged with protecting. The company website devotes space to helping parents by providing them with 18 Tips to Safe Surfing and Pandora's Blog, where current news in the world of online safety is discussed regularly. In addition, the Pandora Corp. has made the PD Pandora Internet Safety Symposium available to schools and law enforcement as a free resource for spreading internet safety awareness to parents. Over the past few years, PC Pandora has vaulted into a leadership position for parental control software by boasting a combination of features that are unparalleled in the monitoring industry. In 2010, Version 6.0 was released, again widening the spectrum of coverage and protection offered by the program. Concurrently released with 6.0, the web-based PC Pandora LIVE! service affords parents the ability to keep their kids safe from anywhere at anytime. PC Pandora is also now available through the Pandora Corp. store at Amazon.com.
Reporters and Producers: Looking to cover this topic? We are your technology solution component. Software is available to journalists for review and testing. Staff members are available for interviews. Let us help you show your audience how easy it can be to keep their kids safe on the Internet.
###