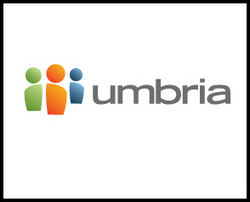 Consumers are expecting you to step up to operate as a sustainable business, and asking for your help to enable them to make the right choices to trim their environmental impact. There's an enormous market opportunity as this consciousness gains momentum.
New Orelans (PRWEB) September 26, 2007
We're all talking…a lot…about the growing crisis in environmental sustainability and what needs to be done. Umbria Inc., a market intelligence company that specializes in blog research and consumer generated media (CGM) for market insight, has just completed its first blogosphere research report outlining changing consumer attitudes and behaviors on environmental topics. The summary results are being presented this week at the Sustainable Brands '07 conference.
Umbria's research shows that consumers are increasingly discussing environmental issues in online social media., with nearly 10,000 mentions per week* over the course of the summer months. Almost seven in 10 mentions were from males, indexing far higher than the generic blogosphere composition. The conversations also skewed to both ends of the age spectrum, with Baby Boomers contributing to almost 40% of the conversations, and Gen Y (teenage to late 20s) besting that percentage with 51%. Gen Xers - those in their 30s and early 40s - were seemingly preoccupied, as they contributed to only 11% of the total conversations about environmental sustainability.
Other compelling insights culled from Umbria's Environmental Sustainability research include:

Negative Sentiment: Environmental sustainability is an area generating sizeable concern, with approximately 70% of all discussions registering as negative. High-volume, negative conversations typically point to big need gaps where new products and ideas can thrive.
Personal Changes: Concerned consumers expressed an immense desire to make changes in their homes or with their transportation, with more than 80% of all conversations dealing with industries or products they can personally control to make an environmental impact.
Personal Changes Mentioned by Topic:
General home: 19.7%
Automobile: 12.9%
Packaging: 9.6%
Products/goods: 7.2%
Lights/lightbulbs: 6.4%
Paper: 5.9%
Travel: 5.3%
Shopping bags: 5.0%
Stores/shops: 4.0%
Electronics/cellular: 3.3%
Clothing/cotton: 2.9%
Appliances: 1.4%
Total 83.6%
Causes and Solutions: Bloggers cite emissions as a cause of environmental issues more than a quarter of the time, with 11.5% alluding to waste as the secondary cause. SUVs are only referenced in 1.2% of cause-related discussions. Recycling and legislation/tax are the two most prominently discussed solutions to the problem, with both arising approximately 19% of the time.
Facts Driving Conversations: Although bloggers reference various sources when talking about environmental issues, they overwhelmingly cite information, research, studies, news, case studies or evidence, with more than 50% referencing these factual sources in their environmental discussions.
The Al Gore Effect: Second to facts and research, Al Gore, his Inconvenient Truth documentary, and his recent LiveEarth events drove many conversations this past summer, with 16% attributable to these sources.
Associating Brands with Sustainability: Specific brands bubbled to the top of sustainability conversations, yet not all were referenced positively. The five brands mentioned most frequently were Toyota/Prius (majority leader), Google, General Motors, Exxon Mobil and GE.
Broadcast Media Still Low on Radar: Of other informational sources, television was cited only 2.4% of the time, radio was not referenced, and music was mentioned just less than 2% of the time.
Individual and Corporate Responsibility: 43% of bloggers indicate that individuals should be responsible for environmental sustainability, followed by society at 37% and then business at 28%. Government is sixth on the list, mentioned 22% of the time, and non-profit organizations crop up in just 4% of conversations, ranking twelfth.
"Companies take note," said Umbria CEO Janet Eden-Harris. "Consumers are expecting you to step up to operate as a sustainable business, and asking for your help to enable them to make the right choices to trim their environmental impact. There's an enormous market opportunity as this consciousness gains momentum."
Averill Doering, Umbria consumer insight analyst spearheading the research, added, "What is striking about these conversations is the level of passion and engagement these consumers expressed. They see the problem. They want to do something about it. And, they want the companies they buy from to help them do it."
Bloggers are not yet representative of the U.S. population, but they are typically more educated, spend more time online, spend less time watching traditional media, are more affluent, and are passionate about issues they care about, according to Jupiter Research. In short, they are opinion leaders and can be early indicators of mass trends.
Umbria's Environmental Sustainability research will be presented at this year's Sustainable Brands conference in New Orleans. It is based on data collected from more than 40 million blogs from mid-June through mid-September, 2007. Visit http://www.umbrialistens.com/insights/market/sustainability.php to obtain a complimentary copy of the report.
About Umbria Inc.
Umbria is unique in its ability to assess both what is being said, and who is doing the speaking in the online world. Umbria's patent-pending technology enables the company to classify posts and estimate gender and age of the speaker, as well as rapidly identify and eliminate bogus spam posts. Umbria analyzes voices of the online community by using proprietary Natural Language Processing and machine learning algorithms to dissect the who, what and why of online opinion, offering in-depth insights for some of the world's leading brands. For more information on Umbria, please visit http://www.umbrialistens.com.
*Research pulled from English-language posts from June 17 - September 8, 2007
###