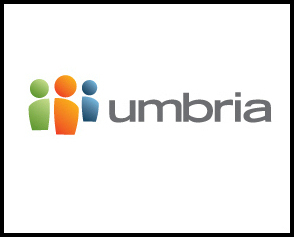 The new frontier in online social media is how to really understand us as consumers, in all of our nuanced, sophisticated and interrelated guises
Boulder, Colo. (PRWEB) March 21, 2007
Umbria Inc., a market intelligence company that specializes in blog research and consumer generated media (CGM) for market insight, today announced that Professor Christer Samuelsson, Ph.D has joined the company's science team to help further the company's research into understanding both the profiles and motivations of online social media participants. This research will be used in the company's solutions, including the recently announced Umbria Tribe Analysis™.
Samuelsson is a leading academic and applied researcher in natural language processing, machine learning, and finance. He most recently served as chief scientist for ChoiceMaker Technologies, and prior to that, he was vice president of fixed income research for Lehman Brothers, where he worked on analyzing market data as input to market models. He has led research teams and conducted research at the Xerox Research Center in Europe, Bell Labs, the Swedish Institute of Computer Science, the University of Saarland and contributed to research at SRI International, Columbia University, New York University, University of Pennsylvania, and many other institutes.
Teasing out psychographic profiles and motivations from speech and speech patterns can make marketers much more effective in reaching consumers with a relevant message. "The new frontier in online social media is how to really understand us as consumers, in all of our nuanced, sophisticated and interrelated guises," said Janet Eden-Harris, Umbria CEO.
"Professor Samuelsson is one of the world's leading experts in text and speech analysis, and he will be a great addition to our notable science team," added Ted Kremer, Umbria CTO.
The Umbria science team is the brains behind the company's breakthrough methodologies and solutions, and team members coordinate the implementation of the scientific components of Umbria's text mining system. The team is led by Chief Scientist Dr. Nicolas Nicolov, who came to Umbria from the IBM T.J. Watson Research Center.
About Umbria Inc.
Umbria is unique in its ability to assess both what is being said, and who is doing the speaking in the online world. Umbria's patent-pending technology enables the company to classify posts and estimate gender and age of the speaker, as well as rapidly identify and eliminate bogus spam posts. Umbria analyzes voices of the online community by using proprietary Natural Language Processing and machine learning algorithms to dissect the who, what and why of online opinion, offering in-depth insights for some of the world's leading brands. For more information on Umbria, please visit http://www.umbrialistens.com.
###