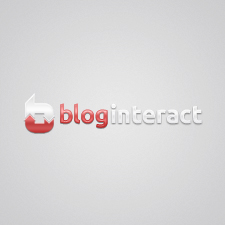 Stay driven and it will be achieved...
Columbia, South Carolina (PRWEB) June 17, 2011
It's been a bit over 3 months since Mid Carolina Freelance launched its' social media networking and voting site, Blog Interact. Never was it anticipated that there would be such an enormous turn-out, member sign-ups, and authors supplying the best blogging, video, photo, and audio content found on the web.
Yes, in 15 short weeks since the company's initial press release through PRWeb, they have seen their Alexa numbers decrease from 14 million to - as of the time of this release - 26,000 internationally and about 7,900 in the U.S. Each day it continues to drop. "We believe we know why, and have found our true niche in an already somewhat "overpopulated" area", stated the President of Mid Carolina Freelance, Bryan P. Hollis.
The Mid Carolina Freelance marketing staff started really taking note of the site's potential and possibilities. With so many forms of media available, the department decided to take it all on. Blog Interact has become a unique multi-media social network.
While their core foundation is the blogging platform, Blog Interact discovered in time - simply by greeting and asking - that their members were actually interested on other forms of media and exposure of their goals - business or personal. And so was Mid Carolina Freelance.
Soon, Blog Interact was offering video, photo, and even music or audio to be downloaded and shared in groups, the member's own profile (private), or in the entire "site activity" area. This was only the beginning. After learning more about the site members and paying close attention to their topic or category submissions, the company approached video marketers, podcasters, and photo journalists.
That was it, Blog Interact really started to grow, attracting an enormous national and global turn-out in user-ship and viewers . Mid Carolina Freelance decided to make another move in acquiring a franchise to MyVideoTalk, where you are able to create - or have Blog Interact's Video Studio - to create very powerful video web shows, conduct "boardroom" video meetings, and live broadcasts "seating" up-to 1,000 people. If this isn't enough, Blog Interact now offers the most professional video marketing campaigns on the market. All of these forms of video networking are the absolute "cream of the crop" versus other similar products.
The company chose to keep the momentum going. Blog Interact soon worked together with experienced podcasters and producers to launch two podcast channels. With interviews, polls, phone-in questioning, and more, these podcasts will prove to rise above the crowd. Blog Allie - Your Connection To Social Media will be hosted by an extremely talented lady, Allison Duncan of "The Nerd Connection". Their other superb host is Roberto Montanez, a scholar, and great producer / editor / interviewer that comes to Blog Interact via Psychbits.com. He will be hosting and producing, with the help of the Blog Interact Staff, "Inside The Blogger's Mind". The marketing department commented, "Tune-in to the broadcast" in order to find out more. Be sure to tune-in by visiting Blog Interact and clicking on the "Podcast Channels" tab, where you'll be directed to the broadcast schedule and links to the individual and unique podcast sites.
The latest addition to Blog Interact - Social Media Network is a press release syndication. All press releases are updated every 30 minutes, for up-to-the-minute news on numerous topics and categories. This has been a huge development for Mid Carolina Freelance and Mr. Hollis shared, "We couldn't be more pleased to be a syndicated press release site. We believe that we have now covered all ground. To be successful in the current market, Blog Interact and its' staff and editors collectively believe that a complete multi-media marketing platform offering solid, newsworthy content is the only way to have a successful network to take us into the future". Mid Carolina Freelance and Blog Interact encourages everyone to visit the press release syndication site and even get the feed to keep-up with the latest news, information, and more; all updated promptly every 30 minutes.
Mid Carolina Freelance and Blog interact would like to thank all of their site members, without whom they would be a pretty domain name. The marketing firm has been most fortunate to have intelligent and dedicated individuals covering a variety of sources, topics, and categories.
If you are an expert in your filed and would like to participate in conducting webinars, web shows, and broadcasts, please don't hesitate to contact Blog Interact at marketing(at)bloginteract(dot)com. Or if you would like to schedule a podcast, again you may contact the marketing department by email or by phone at 1-803-753-1151.
Stop by Blog Interact today and register for your free account, where you will be in the company of some knowledgeable folks. "We hope to see you soon", added Mr. Hollis.
###