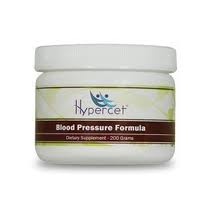 The Hpercet formula was designed to provide an effective way that men or women can use to regulate this blood flow naturally.
San Francisco, California (PRWEB) December 08, 2012
Hypercet has released its new all-natural formula to help maintain normal blood pressure in men and women that experience higher than average levels. The ingredients that are used in this new mixture are combined from an FDA registered company to ensure this new formula is safe for daily use. The Hypercet formula is one of the first of its kind to be offered without a prescription to treat symptoms of hypertension in adults. This new formula can now be purchased online.
The natural flow of blood inside of the body helps to deliver oxygen to the brain and other organs that depend on uninterrupted flows. The hardening of arteries and blood vessels can constrict the natural flow and lead to health issues. This condition, known as hypertension, can have a damaging effect on the heart. The Hpercet formula was designed to provide an effective way that men or women can use to regulate this blood flow naturally.
Research estimates indicate that as much as one-third of the U.S. population suffers from hypertension better known as high blood pressure. The ingestion of table salt, processed foods and preservatives in excess have all been linked to elevated blood levels. The cardiovascular system depends on a typical level of a 120/80 level inside the healthy system of a man or women.
The new Hypercet powdered formula offers an alternative to prescription capsules that are most often prescribed by medical doctors. The ingredients include Malic Acid, Glycine and other safe additions that when combined together can improve the circulatory health of someone with elevated blood levels. One unique element about these ingredients is that they are non-addictive to those that can be susceptible to medicinal addictions
Natural ingredients have been used for decades by men and women that prefer to not ingest pharmaceutical created brands. Many of the capsules and powders that are offered by supplement companies include laboratory created ingredients. The natural inclusions inside of the blood pressure formula by Hypercet provides one of the only natural support options of its kind apart from medically prescribed versions.
To go along with the launch of this new product, new packages have been created to help those searching for healthy products online to sample. Select packages of this formula now include a free month supply to help ensure that men or women that make a purchase have a sufficient supply on hand. This measure is designed to help more people experience the benefits of the ingredients that are offered to support natural health.
About Hypercet
The Hypercet company was founded in 2002 and is one of the members of the Natural Products Association. Through research and development, some of the most effective all-natural formulas have been developed and distributed through this health and wellness company. By offering immediate online discounts, the Hypercet company has been able to provide an alternative to health stores and other supplement companies that sell to consumers. The all-natural ingredients included in the company products are designed to promote better health and wellness in adults.