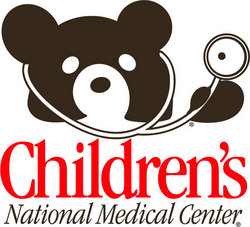 The demand for blood and platelet donations has grown more than ever, as we treat more patients with many life-threatening diseases
Washington (Vocus) June 20, 2009
Children's National Medical Center dedicated a new Edward J. Miller, Sr., Blood Donor Center, which provides an invaluable service to many patients who need blood products. Children's National is one of a handful of children's hospitals nationwide to have an in-house blood donor center.
The new Blood Donor Center is larger than the previous center and has an additional donor bed, enabling Children's to increase the number of platelet donations each month. The center is designed to enable staff to see every donor from anywhere in the center, throughout the entire donation process.
"The demand for blood and platelet donations has grown more than ever, as we treat more patients with many life-threatening diseases," said Naomi Luban, MD, Chief of Laboratory Medicine and Director of the Blood Donor Center at Children's National. "This new facility will help us meet that demand and meet our ultimate goal of providing world-class care to our patients."
On average, each month more than 250 patients receive red blood cells transfusions and nearly 200 patients receive platelets. Many patients receiving blood products have cancer, blood diseases, are undergoing surgery and organ transplantation, or were in accidents. Children needing cardiac surgery require fresh blood less than 7 days old.
The Blood Donor Center first opened in 1990 at Children's National. In 2006, Children's National began a mobile donation program with the Bloodmobile. The Bloodmobile travels to Washington, DC, area businesses and community centers to host blood drives.
Appointments to donate whole blood or platelets can be made online. To schedule a blood drive with the Bloodmobile, call 202.476.KIDS (5437).
Contact: Emily Dammeyer or Jennifer Leischer, 202.476.4500.
Children's National Medical Center, located in Washington, DC, is a proven leader in the development of innovative new treatments for childhood illness and injury. Children's has been serving the nation's children for more than 135 years. Children's National is ranked among the best pediatric hospitals in America by US News & World Report and the Leapfrog Group. For more information, visit http://www.childrensnational.org . Children's Research Institute, the academic arm of Children's National Medical Center, encompasses the translational, clinical, and community research efforts of the institution. Learn more about our research programs at http://www.childrensnational.org/research.
###