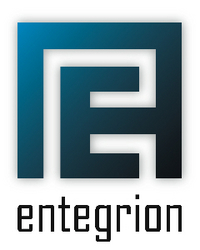 Our military does a heroic job in overcoming the logistical challenges of ensuring that critically needed blood supplies are available when and where they are needed
Research Triangle Park, NC (PRWEB) August 6, 2009
The U.S. Navy has awarded two additional contracts to the life sciences company Entegrion, Inc., for implementation of the company's proprietary technologies to improve the safety and availability of blood-derived products for treating combat injuries. Recent medical research has demonstrated that such blood component therapy is essential in responding to traumatic injury, especially on the battlefield. The base contracts total about $4 million, with an additional $2 million for expanded research.
"Our military does a heroic job in overcoming the logistical challenges of ensuring that critically needed blood supplies are available when and where they are needed," said Joseph DaCorta, Entegrion's Chief Technology Officer. "Trends in clinical practice are moving toward earlier and more aggressive use of blood components after serious injury. However, availability of such therapies is often seriously restricted by shelf-life limitations and storage requirements. Technologies like ours to produce blood-derived products that can be stored for longer periods, do not require refrigeration, and have fewer pathogens will support both military and civilian medical operations by ensuring both the safety and timely availability of blood products to treat serious injuries, particularly in remote and austere areas."
The first of the new contracts is for advanced development of Entegrion's Stasix®, a dehydrated platelet-derived hemostatic agent that can be reconstituted and transfused when needed for the control of non-compressible internal bleeding. The second contract is for advanced development of Entegrion's product, Resusix®, a dehydrated, pathogen-reduced, fresh human plasma for infusion in trauma patients to expand blood volume, correct abnormal coagulation function, and support hemostasis.
"We are honored to have been chosen by the Navy to assist them in meeting these critical requirements. For Entegrion, this represents the fourth major contract for such work over the last six years. We remain totally committed to building on our track record of providing timely and effective R&D to deliver these much needed therapeutics to both our military and the civilian markets that will follow," said Stan Eskridge, Chief Executive Officer of Entegrion.
About Entegrion:
Entegrion is a life sciences company that selectively integrates synergistic technologies with those in its patent portfolio for development of novel devices and drugs for hemorrhage control, resuscitation, and associated tissue repair. The company is based in North Carolina's Research Triangle Park (RTP) and is the inventor of Stasilon®, an FDA-approved medical device technology that is in the form of a textile and is uniquely both hemostatic and non-adherent. Building on technologies licensed from the University of North Carolina, Entegrion's portfolio includes platelet-derived platform technologies that are being developed as topical gels and sprays for tissue repair, infusible hemostatic agents for the control of internal hemorrhage, and novel vehicles for delivery of drugs to targeted tumors and other sites of internal bleeding. For more information, visit http://www.entegrion.com.
# # #