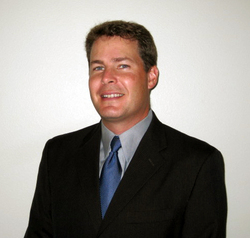 Burtonsville, MD (PRWEB) August 20, 2009
Lifeclinic International has named James R. Evans to be its Chief Financial Officer effective August 31. Evans previously led the product management and business development activities for GE Healthcare - Lunar, the division of GE Healthcare responsible for bone assessment and body composition technology, including their portable screening device. During his ten-year career with GE Healthcare, Evans, a CPA, served as the Lunar division's CFO for three years.
"As Lifeclinic continues its rapid domestic and international expansion within the automated biometric testing and health information sector, it's critical that those we bring into our executive team have a history of success within the healthcare industry," said Phil Claxton, Lifeclinic's President. "In addition to his CFO credentials, Jim also has an impressive background of international experience which will be invaluable to us as we continue our growth in the global market. We are flattered and pleased that Jim has chosen to leave his fine career at GE to assist us in developing the many opportunities we have. I know he believes as we do that we can help improve healthcare throughout the world and save lives every day."
About Lifeclinic International, Inc.
Lifeclinic is the world's largest supplier of commercial, automated, blood pressure monitors and health stations. Lifeclinic monitors can be found in over 30,000 pharmacies and 5,000 worksites, wellness centers, medical clinics and health clubs worldwide, performing 500 million blood pressure measurements annually. Lifeclinic monitors, health stations and personal health management systems encourage individuals to take an active role in their healthcare and provide corporate management with tools to help reduce costs while improving the health of individual employees.
Please visit http://www.lifeclinic.com for more information.
###