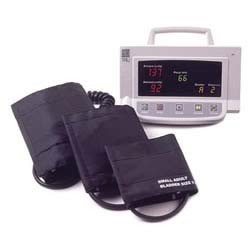 Misdiagnosis of hypertension for these patients can result in needless and possibly harmful medication.
Issaquah, WA (PRWEB) January 22, 2013
According to QuickMedical, for some patients, blood pressure measurements taken in a physician's office may not correctly characterize their typical blood pressure.
In up to 25% of patients evaluated in the physician office, blood pressure measurements were higher than their typical blood pressure. White coat hypertension (WCH) can result from anxiety related to an examination by a health care professional. The misdiagnosis of hypertension for these patients can result in needless and possibly harmful medication.
White coat hypertension can be reduced (but not eliminated) with automated blood pressure measurements over 15 to 20 minutes in a quiet part of the office or clinic.
For most adults, there's no identifiable cause of high blood pressure. This type of high blood pressure, called essential hypertension or primary hypertension, tends to develop gradually over many years.
Some people have high blood pressure caused by an underlying condition. This type of high blood pressure, called secondary hypertension, tends to appear suddenly and cause higher blood pressure than does primary hypertension. Various conditions and medications can lead to secondary hypertension, including:
Kidney problems
Adrenal gland tumors
Certain defects in blood vessels you're born with (congenital)
Certain medications, such as birth control pills, cold remedies, decongestants, over-the- counter pain relievers and some prescription drugs
Illegal drugs, such as cocaine and amphetamines
Loren Timmons, Marketing Director at QuickMedical said, "An article published in the Cleveland Clinic Journal of Medicine stated, "…the BpTRU blood pressure monitor has enjoyed greater clinical acceptance, since it can take up to five blood pressure readings at intervals of 1 to 5 minutes, and calculates the mean of all five readings, taken with the patient resting comfortably in a quiet room without a clinician present."
The BpTRU line of Blood Pressure Monitors is recommended by the Canadian, American British and European Hypertension societies. BpTRU is the gold standard for office blood pressure measurement devices.
About QuickMedical:
Established in 1993 as a veteran owned company, QuickMedical is a leader in the distribution and sale of medical supplies and equipment to the health care community. With great pricing, same day shipping and a low price guarantee, QuickMedical has the professional medical equipment used by healthcare professionals, industry and home.