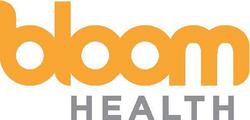 We're proud to offer them as a solution for cost-conscious employers and for employees struggling with nicotine addiction.
Minneapolis, MN (PRWEB) October 25, 2010
Bloom Health today announced a partnership with the American Lung Association. Starting early 2011, Bloom Health will offer free and premium versions of the Lung Association's Freedom From Smoking® program through its Virtual Shelf™, an online marketplace where employers use a defined contribution approach to help fund their employee's health insurance plans and related services that are tailored to each individual's unique needs.
The Freedom From Smoking program leverages evidence-based lessons, modules and tools to positively support consumers in their efforts to quit smoking. It is available as a group clinic as well as online and has helped more than a million people quit smoking over the past 30 years.
"Unhealthy behaviors, including smoking, are a driving force behind employers' skyrocketing health care costs," said Abir Sen, chief executive officer of Bloom Health. "Smoking related diseases kill 443,000 people every year and cost $193 billion in indirect and direct health care expenditures. The American Lung Association's Freedom From Smoking program has a proven track record and just flat out works. We're proud to offer them as a solution for cost-conscious employers and for employees struggling with nicotine addiction."
Bloom Health first helps employers determine an appropriate amount to spend on employee health benefits, taking into consideration their upcoming health care budget and their employees needs. Employers then deposit pre-tax dollars on behalf of each employee into a Bloom Health account. Next, employees complete Bloom Health's user-friendly health, financial and risk survey, the results of which generate a custom list of recommended health insurance plans, wellness programs and other related services that match the employee's specific needs. Freedom From Smoking will be offered as an optional wellness program.
"Partnering with Bloom allows the Lung Association to reach more people with our effective Freedom From Smoking program, and to do so in a way that empowers consumers to make the choice on their own," said Bill Blatt, Director of Tobacco Programs at the American Lung Association. "This program is designed to help smokers conquer their addiction and emphasizes the comprehensive benefits of quitting smoking."
About the American Lung Association
Now in its second century, the American Lung Association is the leading organization working to save lives by improving lung health and preventing lung disease. With your generous support, the American Lung Association is "Fighting for Air" through research, education and advocacy. For more information about the American Lung Association or to support the work it does, call 1-800-LUNG-USA (1-800-586-4872) or visit http://www.LungUSA.org.
About Bloom Health
Based in Minneapolis, Bloom Health helps employers of all sizes and industries better define and control their health-care spending. Bloom then guides employees through the complex world of health insurance, helping them find the right health plan for them and their families. Bloom Health was founded in 2009. For more information, visit http://www.gobloomhealth.com.
###