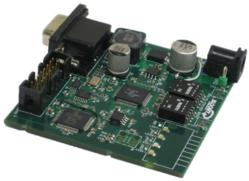 Windsor, CN (PRWEB) May 22, 2012
Bloomy Controls Inc. has been named an Electronic Design Specialty Alliance Partner by National Instruments. The company received this designation for its specialized skills in custom electronics and NI LabVIEW software development for embedded data acquisition, process monitoring and control systems. Specifically, NI has identified Bloomy Controls as an expert source for customers looking to extend and customize RIO hardware products to meet their application needs through custom electronics.
As an Electronic Design Specialty Alliance Partner, Bloomy Controls provides electronic hardware design, LabVIEW FPGA and LabVIEW Real-Time software development and manufacturing. Electronic hardware includes custom RIO mezzanine, microprocessor and expansion printed circuit boards (PCBs) for NI Single-Board RIO; adapter modules for NI FlexRIO; and C Series modules for NI CompactRIO. Bloomy Controls has applied RIO technology successfully to multiple projects across a range of applications, including energy storage systems, high-fidelity audio, avionic and automotive bus communications, physiological monitoring, lab monitoring and manufacturing test.
"Any time customers have signal requirements, channel count, sampling rates, isolation, power or space constraints not available in existing commercial products, Bloomy Controls can design and fabricate custom electronics for this purpose," said Robert Cornwell, vice president of operations at Bloomy Controls.
In addition to custom NI RIO hardware, Bloomy Controls can develop custom electronics for high-speed, dense-channel-count and high-isolation data acquisition applications including communication standards such as Bluetooth, Wi-Fi, USB, SPI, LVDS, UART and custom protocols. Bloomy Controls can design custom enclosures to facilitate a range of portable, desktop and rack-mount form factors as well as special packaging, material, weight and electromagnetic interference (EMI) requirements. The company also designs electronic test fixtures and custom cable assemblies.
"NI selected Bloomy Controls for the Electronic Design Specialty based on their electronic design, manufacturing, and software design skills, and their track record of project success with the NI LabVIEW RIO platform," said Matt Spexarth, embedded platform marketing manager at National Instruments.
Readers can learn more about electronic design services from Bloomy Controls at http://www.bloomy.com/electronic_design.
About Bloomy Controls
Bloomy Controls provides turnkey systems for automated test, data acquisition, and control. The company is a 20-year member of the NI Alliance Partner Network, maintaining the top-tier Platinum or Select status since its inception. Bloomy Controls has more than 20 NI certified developers and architects and set the industry standard in best practices for LabVIEW software development by publishing its coding standards in The LabVIEW Style Book (© 2007, Prentice Hall). The company's newest business unit, Bloomy Energy Systems, provides test and data acquisition products for battery, grid storage, and automotive companies. All three of Bloomy Controls facilities, located in CT, MA, and NJ, perform engineering, manufacturing and training. For more information, visit http://www.bloomy.com.
CompactRIO, LabVIEW, National Instruments, NI and NI FlexRIO are trademarks of National Instruments. Other product and company names listed are trademarks or trade names of their respective companies. A National Instruments Alliance Partner is a business entity independent from National Instruments and has no agency, partnership or joint-venture relationship with National Instruments.