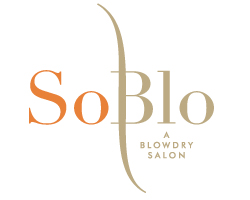 Boca Raton, FL (PRWEB) February 08, 2013
SoBlo, Boca Raton's newest Blowdry Salon has opened their doors and is determined to make a huge impact on the local hair-salon market. The concept is to provide the perfect solution for the hassle of fitting a blowdry into a busy schedule. SoBlo will feature convenience, style and affordability.
The company reports that their highly trained and certified team will perform all services in a soothing salon environment. No appointments are required, and there is always a complimentary drink or two, just to set the relaxed mood, in anticipation of receiving the latest hair styles as seen on the runways of the world. SoBlo takes the concept of Blowdry Styling, and raises it up a notch.
SoBlo offers a shampoo, blowdry and the style you want for $35 The Staff at SoBlo is equally talented in creating attention-grabbing twists and braids.
A deep conditioning treatment will help support healthy hair, and bring out its true lustre.
This is one hair salon in Boca Raton that the sophisticated lady can drop-in for an Updo, or a Keratin Treatment that is formaldehyde-free. The SoBlo management team also has announced that private parties and events can be scheduled for an unequaled group salon experience.
SoBlo has chosen a central location right off Glades Road on NW 19th Street. Easy to get to, and easy to just drop by, and leave feeling like a million dollars. The goal of SoBlo is to become the goto place in Boca for a high styled blowdry.
Everyone in the community is invited to stop by and say hello.
Complete information is available on the website: The SoBlo Difference
Media Contact:
SoBlo
2240 NW 19th Street
Boca Raton, FL 33431
561.995.1525