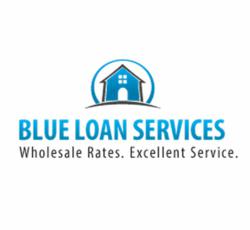 San Diego, CA (PRWEB) April 23, 2013
Blue Loan Services is a full service mortgage company that offers a wide selection of loan products and specializes in home purchase and home refinance. The goal of the company is to offer the best refinance rates and the lowest mortgage payments within just a matter of minutes. The company promises to beat practically any mortgage rate quote and help provide the perfect solutions for all their clients' real estate finance needs.
Blue Loan Services has been in business for a number of years and was recently included as one of the Top 50 Lenders in California according to Lender 411. The company website features a number of tools for clients, so whether they are searching for the best refinance options or are thinking about purchasing a home for the first time, they will find all the information and tools they need at Blue Loan Services.
The team of loan officers at Blue Loan Services can help homeowners and those planning on purchasing a home to decide what the best loan option is for their financial situation by utilizing a number of analytics tools and their years of experience in the lending industry. Using the resources and services available, clients can get help with mortgage refinancing, home purchase loans, home equity loans, fixed rate loans, adjustable mortgages, interest only loans, FHA mortgages, debt consolidation and VA Loans. The company also consistently ensures that clients understand the potential pros and cons of each option so that they are able to make the best decisions that will ultimately save them money.
Another feature that makes the Blue Loan Services website extremely user friendly is the Fast Rate Quote feature. With this interactive tool, homeowners or potential homeowners can quickly and easily get an estimate of what their mortgage rates would be like if they were to choose any of the loan options. This quote is available within just a few short minutes so clients can check out all their options in a short time and will not need to go through the process of calling the company until they are more or less decided on what options they are most interested in.
The website also provides 19 different calculators so that visitors and clients can get quick answers to their mortgage and refinance questions based on the current mortgage rates. This Live Pricing System ensures that the information provided to clients is always up to date and as current as possible. Using these calculators, individuals may learn whether it would benefit them to pay more on their mortgage every month, whether or not they should refinance, how much more income they would need to qualify for new loan terms, the quickest way to pay off their credit card debt, compare two different loan options to see which would be more beneficial in their situation and much more.
Those who have used Blue Loan Services have experienced a smooth and easy to use process due to the electronic approach, the support of mortgage professionals with years of knowledge and expertise in loan processing and quick follow up and response times. As the company grows it continues to strive for excellence in providing mortgage solutions that can save their clients' time and money. Those interested in refinancing can visit Blue Loan Services for a free mortgage rate quote by clicking here or calling 1-888-929-BLUE (2583).
CA Dept of Real Estate -- Licensed Broker #01094374 NMLS #938365