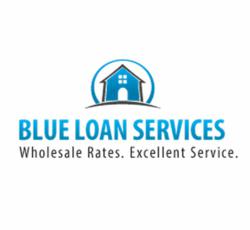 San Diego, CA (PRWEB) May 09, 2013
Blue Loan Services is a full service mortgage company that was recently recognized as one of Lender 411's Top 50 Lenders in California. Inclusion in this list is a great honor; however, it does not come as a complete surprise for the company that has some of the lowest mortgage rates California has to offer and provides excellent customer services and online support for clients availing of any of their wide range of available loan programs. The company has striven to provide their clients with the absolute best for all their years in business and Blue Loan Services has been a favorite lender for many California homeowners for quite some time.
Brandon Blue, Senior Loan Officer of Blue Loan Services, states on the company website: "Our goal is to offer the best refinance rates and lowest mortgage payments in minutes. We will beat virtually any mortgage rate quote and our wide selection of loan products are sure to provide the perfect mortgage solution for all of your Real Estate Finance needs. We know that you have specific needs and we strive to meet those needs with a wide array of refinance and purchase products and most importantly, quality service and individual attention. All we need is a few minutes to determine how we can save you money and improve your current mortgage rate, payment, and financial well-being."
This individual attention and the company's online documentation and application portal, which makes it easy for clients to apply for loans and keep track of the progress of their request, have definitely been factors in Blue Loan Services inclusion in Lender 411's Top 50 list.
User reviews of the company also show how the company earned its place as one of the best California lenders. A review by a client from Sacramento, California, states: "I have refinanced my homes several times over the years with different brokers. Brandon's service was very professional and FAST!!!! Love the Docu-sign feature of the process. I closed within a month. I have and will recommend him to anyone looking for a loan."
Another very pleased client says in their Blue Loan Services review: "From the very start of my loan process Brandon Blue was very professional and personable. He answered my phone calls and e-mails either immediately or as soon as my information was available. The entire process was seamless and efficient including the appraisal and all other individuals involved. I was able to re-fi my home mortgage and reduce my rate from 5.375% to 3.75% - A $703 a month interest savings and $200K savings over 10 years! The entire process from date of "lock" to loan funding took less than 30 days. If you want your loan to be completed professionally and in a timely manner I highly recommend Brandon Blue of Blue Home Loans and his Team!"
These are just a few of the homeowners that have benefited from choosing Blue Loan Services. To learn more about why the company is one of the best lenders within California, check out the company website by clicking here or call 1-888-929-BLUE (2583) to speak to one of Blue Loan Services' experienced mortgage professionals.
CA Dept of Real Estate -- Licensed Broker #01094374 NMLS #938365