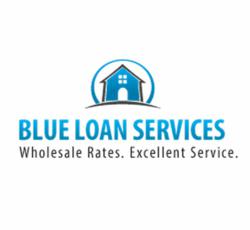 San Diego, CA (PRWEB) May 15, 2013
Blue Loan Services provides some of the lowest mortgage rates California has to offer and specializes in home purchase loans, both conforming and jumbo loans, as well as refinancing. This company, recently awarded a top spot on Lender 411's list of Top California Lenders, has been helping both first time and experienced homeowners to find the loans that will help them to save time and money, for a number of years. Brandon Blue, Senior Loan Officer of the company, and the rest of the Blue Loan Services team is dedicated to bringing their clients the most excellent service, the best refinance rates and the lowest mortgage payments. In order to aide clients in finding the mortgage programs that will fit their needs, the company recently updated their website with an instructional video that reveals how to use the Fast Rate Quote tool.
This feature allows visitors to the website to view loan options from over 15 approved lenders that exactly fit their unique mortgage scenario. In the instructional video Brandon Blue explains how to fill in the information fields in the short form in order to find the loans that fit both the homeowner's financial abilities as well as their home buying or refinance goals. The simple three step process should take no more than a few minutes to complete, after which the visitor will be able to view all the loan options available given their financial situation and the search criteria they inputted. These loans have some of the lowest interest rates thanks to Blue Loan Services' wholesale pricing. Clients can look through the loans and click the amounts for more details.
A last optional step is to start the application process for the loan by clicking the "Apply" button next to the loan program of their choice. This will open a form that will allow the client to create a Loan Center account, or sign in if they already have an account from previous transactions with the company. This online portal allows the client submit and sign the required documents online, as well as communicate with the Blue Loan Services team of mortgage professionals via online messaging and emails, and also check for any status updates on their loan application process. Many homeowners have found that this online portal greatly simplified the application process and allowed for better communication with the team and much faster speed in closing the loan.
A Blue Loan Services review from a client who recently closed a refinance loan says of the company and the online application system: "Knowledgeable and very quick response time. Very pleased with Brandon Blue's no surprises, all up front business. And Blue's rate beat the other much larger companies of competitors. Brandon Blue's "portal" URL which I used kept all documentation completely organized. Today is the modern age of e-documents and e-signatures. Brandon Blue is right in-step with modern technology which is the fastest, most convenient, and reliable way to do home loans today. Doing business with Brandon Blue put us at ease because of his easy to understand way of communicating complex issues. This review speaks highly of Blue Home loans only because this is our 4th refi within the last 8 years and we felt he was the best overall when compared to all the others."
Those who would like to learn more about Blue Loan Services and get a Free Fast Rate Quote can click here to view the new video or call 1-888-929-BLUE (2583) to speak to one of Blue Loan Services' experienced mortgage professionals.
CA Dept of Real Estate -- Licensed Broker #01094374 NMLS #938365