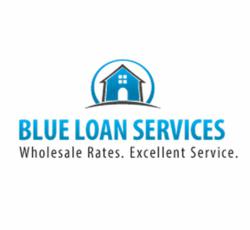 San Diego, CA (PRWEB) June 06, 2013
The team of mortgage professionals at Blue Loan Services has been dedicated to finding California home buyers and home owners the best refinance rates and home loan mortgage prices for many years. The company was recently awarded a spot on Lender 411's list of the Top 50 California mortgage lenders thanks to this dedication to service and the company continues to strive for excellence by providing the best loan programs as well as the tools and resources that homeowners and potential homeowners need in order to make the best decision when it comes to choosing a loan.
One of Blue Loan Services recent contributions to their clients is a short guide that can help homeowners to determine whether or not they would benefit from a home mortgage refinance. Since refinancing is one of the company's strongest areas of expertise, homeowners would do well to glean this information from some of the top refinance specialists in California.
The guide gives some basic information about refinancing and also goes over some of the benefits that can be gained with a refinance; the chief benefit being saving money by reducing either the rate being paid monthly or the amount of time over which the loan must be repaid. By switching from a 30 year fixed rate loan, for example, to a 15 year fixed rate, it may be possible for the home owner to save thousands of dollars in interest payments as well the benefit of owning their home free and clear much sooner.
However, there may also be situations when it would not be profitable to refinance a mortgage loan. Those who are thinking about refinancing should look into their options before committing to the loan in order to ensure that they will not end up paying more than they save. Blue Loan Services' team of experts can help clients to do this and advice on these matters is free whether the client contacts the company online or calls their toll free number.
Aside from this refinance guide, the Blue Loan Services website also features 19 different calculators that visitors to the website can use for free. These calculators can help borrowers decide on the best course of action as they allow the borrower to test out multiple mortgage scenarios. For example, a homeowner can calculate how much their monthly payments would be if they refinanced to a 15 year mortgage as opposed to their current 30 year mortgage. While the monthly payment may be higher, they may see that they would save a lot by paying off the loan faster. These and other scenarios can all be tested out with these rate calculators.
Those who are thinking about refinancing their mortgage or who would simply like to test out the many options available to them can visit the Blue Loan Services website by clicking here or calling 1-888-929-BLUE (2583) to discuss their loan options with an experienced mortgage professional.
CA Dept of Real Estate -- Licensed Broker #01094374 NMLS #938365