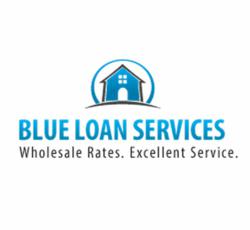 San Diego, CA (PRWEB) May 27, 2013
Blue Loan Services is a full service mortgage company that has been helping California residents to find the best home purchase loan and refinance rates for many years. The team of mortgage professionals recently posted a guide for those who are looking to find the best possible home purchase loans for their specific financial needs and goals when it comes to owning a home. The article covers the basics of getting pre-approved, finding the right realtor and choosing the ideal loan program.
As the team at Blue Loan Services points out: "If you are thinking about purchasing a new home, then don't wait until you find the perfect home to get pre-qualified! Make sure your credit is healthy and find out how much you can qualify for before you find the home of your dreams. This helps insure that you not only choose a home in the right price range, but help avoid falling in love with a home that you can't afford!"
Another reason it is important to get qualified as early in the process as possible is to insure the fastest closing possible. If there are multiple offers going in on a home, a potential home buyer may be at a disadvantage if they are not able to secure financing quickly. Blue Loan Services knows that a properly structured home purchase loan allows their clients to get the homes they want with a payment that fits their budget. Even first time home buyers have many options when it is time to purchase their first home. The company can help clients choose the right program, price range, and even direct them to the right Realtor for them in their area.
Those who would like to find out what types of loan programs are available can use the website's Fast Rate Quote tool to find the best options for their particular mortgage scenario. They may also contact the company directly to speak to one of the Blue Loan Services home purchase specialists and get free advice.
The company has helped many Californians to purchase their dream homes and continues to offer the best wholesale rates and the most excellent personal care to each of its customers. One Blue Loan Services review says of Brandon Blue and the rest of the Blue Loan Services team:
"I never met Brandon in person since our dealings were all done via the internet. None the less, working with Brandon was a good experience and he communicated well by phone and emails. He guided me through the process professionally, showed good judgment with his advice on when I should lock my loan rate, and generally kept me updated on an on-going basis with the status of my application once submitted. I would use his services again if the need arose and recommend him highly to anyone looking for a loan. Similarly, the team he worked with, brokers and lender, seemed efficient and professional."
For more information about the company and to get the best refinance and mortgage rates in the industry, click here or call 1-888-929-BLUE (2583) to speak to one of Blue Loan Services' experienced mortgage professionals.
CA Dept of Real Estate -- Licensed Broker #01094374 NMLS #938365