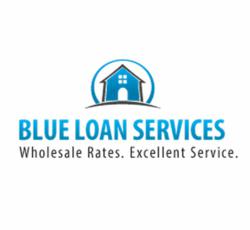 San Diego, CA (PRWEB) April 25, 2013
Many experts believe that now is one of the most opportune times for purchasing a home. Low housing prices and mortgage interest rates that are near the record low are contributing to claims that 2013 could be the best time to buy a house. Blue Loan Services can help people to take advantage of these factors with their full mortgage services and wholesale rates.
As one of the Top 50 Lenders in California, according to Lender 411, Blue Loan Services can help those who are planning to purchase a home in a number of ways. The company prides itself on offering the lowest possible mortgage payments and lowest interest rates for their clients. Since average interest rates reached a record low last November, at 3.31% for 30 year fixed rate mortgages according to mortgage giant Freddie Mac, and rates continue to remain near this all time low, now is the perfect time for those who are planning to buy a home to do so.
Blue Loan Services can help clients to get into their new homes fast with their wide range of loan services and products. The team of experienced mortgage professionals at the company knows that, "A properly structured home purchase loan allows you to get the home you want with a payment that fits your budget. Even first time home buyers have many options when it is time to purchase their first home."
With the help of the team at Blue Loan Services, even individuals who are not sure where to start when purchasing a new home will be able to find out what they need and get access to all the right information so that they can make the most informed decisions that will help them to save time and money. By utilizing the services of the company, potential homeowners can get help deciding on an acceptable home price range, get pre-approved so that they can move fast when they find the right house, calculate their anticipated monthly mortgage payments, find the right realtor and choose the right loan program.
Both those purchasing their first homes and veteran homeowners will receive all the help they need to find the home purchase loan products that will be the most advantageous in their individual situations. The interactive tools on the company website and the guidance available from the team of mortgage professionals make purchasing a home as quick and easy as possible.
Overall, Blue Loan Services is expertly equipped to help those who are interested in taking advantage of the historically low mortgage rates and housing prices to find and close on a new house as quickly as possible. Those interested in getting a free rate quote and talking to an experienced mortgage professional about their loan options can click here or call 1-888-929-BLUE (2583).
CA Dept of Real Estate -- Licensed Broker #01094374 NMLS #938365