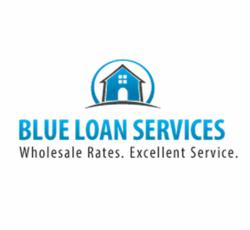 San Diego, CA (PRWEB) May 10, 2013
Blue Loan Services recently released an instructional video in order to show clients how they can use the Fast Rate Quote and Live Pricing system on the Blue Loan Services website to find the best possible rates for their specific loan scenarios, as well as quickly apply for any loan programs that may seem attractive to them. The video, by Brandon Blue, Senior Loan Officer of the company, explains how the simple 3 step process can help visitors to the website find the best loan programs for their mortgage situation in just a matter of minutes.
Once the simple form has been filled out and the information has been submitted, the results will show a number of loan options that fit the information submitted by the client, from over fifteen approved lenders. These loans can be viewed in more detail by simply clicking on the option. If the client finds a loan that they feel is the best option for their situation, they can start the application process by clicking the "Apply" option next to the loan. This online approach makes finding and applying for loan programs extremely fast and easy and many clients of Blue Loan Services have remarked on how much they appreciate the online portal which makes submitting documents and keeping track of their application's progress so easy.
Some user reviews of the company highlight how this online approach has helped homeowners to get the loan products that have helped them to save money and improve their former mortgage rate, payments, and financial well-being. A Blue Loan Services review from a client who recently closed a refinance loan with the company says:
"Knowledgeable and very quick response time. Very pleased with Brandon Blue, no surprises, all up front business. And Blue's rate beat the other much larger companies of competitors. Brandon Blue's "portal" URL which I used kept all documentation completely organized. Today is the modern age of e-documents and e-signatures. Brandon Blue is right in-step with modern technology which is the fastest, most convenient, and reliable way to do home loans today. Doing business with Brandon Blue put us at ease because of his easy to understand way of communicating complex issues. This review speaks highly of Blue Home loans only because this is our 4th re-fi within the last 8 years and felt he was the best overall when compared to all the others."
Another review says, "I contacted Brandon regarding refinancing my 2nd home. He encouraged me to refinance my primary residence even though I had just done so 6 weeks earlier. His reasoning was that he could save me roughly $100/month at no cost to me. So, why not do it. I agreed. In my many refinances, his data entry portal system was by far the best I have encountered. If you have your information on your computer you can get all your data submitted in a couple of hours. Brandon was easy to work with and absolutely delivered everything he said he would. Overall great experience as refinances go. I would highly recommend him and in fact have already done so."
For more information on the company and to view the new instructional video, visit the company website by clicking here or call 1-888-929-BLUE (2583) to speak to one of Blue Loan Services' experienced mortgage professionals.
CA Dept of Real Estate -- Licensed Broker #01094374 NMLS #938365