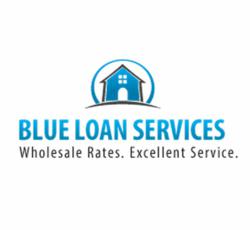 San Diego, CA (PRWEB) May 01, 2013
Those who wish to take advantage of the currently low mortgage interest rates to purchase new housing within California can get excellent service and some of the lowest wholesale rates with Blue Loan Services. This full service mortgage company was recently named as one of Lender 411's top 50 California Lenders, and with good reason. Due to the company's dedication to excellence and years of experience in the mortgage industry, those who are looking for help with finding the best home purchase loans for their situation can't go wrong with Blue Loan Services.
The team at Blue Loan Services knows that a properly structured home purchase loan can enable their clients to get the homes they want at a price and monthly rate that they can afford. The company can help clients to choose the right loan program, decide on a price range, calculate their anticipated monthly payments, and even find a trusted realtor in their area that will help them find the perfect home.
Another benefit that the company offers is enabling new homeowners to get pre-approved for their loans. This will help them to move quickly once they find the house they want. It can also mean the difference between closing the deal and losing the opportunity, because if there are a number of offers on the house, the person who can get financing the fastest often has the advantage.
One other area that Blue Loan Services can assist in is in finding the best loan programs to finance homes with price ranges exceeding the conforming loan limits in the county. These jumbo loans are considered higher risk for the lender and thus are not as easy to obtain since there are more requirements. However, the team of mortgage professionals at Blue Loan Services has years of experience in helping clients work through the requirements and get approved quickly and easily.
The loan officers at Blue Loan Services can help homeowners to find the perfect loan solutions that will help them to afford the homes they want without taking on too much for their financial abilities. Helping clients understand all their options and what the pros and potential cons of each choice could be enables clients of Blue Loan Services to make decisions that will help them to save time and money both immediately and in the future.
A quote from the Blue Loan Services Website states, "We make finding a loan simple because we have virtually every loan program available, regardless of the type of mortgage you are looking for. Whether you are dealing with bad credit, foreclosure, bankruptcy, or low credit scores, we can help you. It only takes us five minutes to find the right program that fits your needs."
This fast service and great customer care is what has made this company one of the top lenders in California. Those who are interested in exploring their options and getting a free fast rate quote can click here to visit the company website or call 1-888-929-BLUE (2583) to talk to an experienced loan officer.
CA Dept of Real Estate -- Licensed Broker #01094374 NMLS #938365