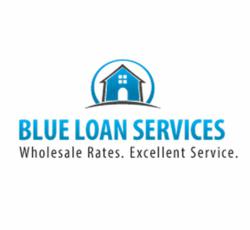 San Diego, CA (PRWEB) April 26, 2013
The recovery in the housing market has prompted many Americans to consider purchasing new homes or refinancing their current home loans. According to an Associated Press report, "Low mortgage rates are helping drive a housing recovery that began last year. Sales of new and previously occupied homes are up this year, prices are rising and builders broke ground on homes in March at the fastest annual pace in nearly five years."
The team of mortgage professionals at Blue Loan Services can help those who have been thinking about buying a home or refinancing their loan to take advantage of mortgage rates that are still near the historical lows of last November, when the average interest rate on a 30 year fixed mortgage was just 3.31% according to Freddie Mac.
An article on Bloomberg also reports that mortgage interest rates have dropped for the third consecutive week, with the week ending on April 18 showing average mortgage interest rates of just 3.41% for 30 year fixed rate mortgages and average rates for 15 year fixed rate mortgages at just 2.64%, which is only .1% more than the all time low of 2.63% which was also reached last November. This is good news for those who wish to refinance or purchase new housing.
With these low averages and the wholesale rates offered by Blue Loan Services, purchasing a home or refinancing is now an affordable option for many. The team of loan officers at the company can help those who are planning to refinance or buy a home to find the lowest possible rates and the best loan programs that will suit their particular financial needs and long term goals when it comes to home ownership.
As a full service mortgage company that was named one of the Top 50 California Lenders by Lender 411, the company is more than equipped to handle almost any mortgage situation clients may approach them with. Whether it is less than perfect credit scores or other complicating factors, the team at Blue Loan Services has the experience and expertise to find the best solutions.
Aside from one on one advice from the mortgage experts, the company's website also has a number of tools that can help those interested in working with the company to find out all they need before they even take the time to call in. The website features a free fast quote system that uses up to date pricing, enabling those who use it to discover how much they would be paying on their mortgage using certain loan products.
There are also 19 different interactive calculators that can help visitors to the site to get answers to their questions by filling in simple forms. By providing the right information they can discover how much they would save with a refinance, compare two loans to each other, discover the fastest way to cut down their credit card debt and much more. Once they have decided what loan products they are most interested in, they can call the toll free number and a loan officer will help walk them through the steps they need to make a final decision and apply for the program of their choice.
Those interested in refinancing or home purchase can visit Blue Loan Services for a free mortgage rate quote by clicking here or calling 1-888-929-BLUE (2583).
CA Dept of Real Estate -- Licensed Broker #01094374 NMLS #938365