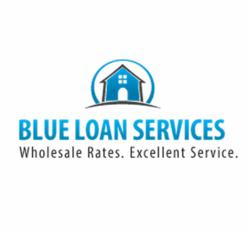 San Diego, CA (PRWEB) May 08, 2013
Blue Loan Services recently earned a place on Lender 411's list of Top 50 Lenders in California. This is due in part to the professionalism of the Blue Loan Services team, headed by Senior Loan Officer Brandon Blue, and the level of ease when applying for any of the loan programs, which is afforded by the company's online application and documentation portal. This easy to use electronic approach makes finding the best loan program and applying for it much faster and easier. A newly released instructional video by Brandon Blue explains how visitors to the Blue Loan Services website can use the Free Fast Rate Quote feature to quickly find the lowest rates for their specific mortgage scenario and then apply for the loan option right then and there, if they so choose.
The quick three step process should take no more than a few minutes and the results give specific and up to date information about each of the loan programs that are available. This cuts out much of the back and forth phone calls and time consuming visits that would normally be involved in figuring out what the best loan program would be. Instead, clients can simply enter their information and see exactly what rates they can expect from over fifteen approved lenders.
The new instructional video helps homeowners to understand how easy using the tool is so that they can get started on applying for the financing or refinancing that will save them time and money. Many homeowners have already benefited from this online service and are happy to share their experiences with others.
A Blue Loan Services review from a satisfied client who closed a refinance loan with the company says, "Brandon and his group made the process as simple, efficient, clear and quick as possible. From emails explaining what was necessary and then going on line to your own webpage to upload the documents, to explaining the financial details, to the gal who came by have me sign the final documents. I have gotten many loans over the years, Brandon is a real pro!"
Another client from Menlo Park, California, who successfully closed a refinance loan with the company, says, "I've refinanced twice with Brandon; both times he and his team provided exceptional service. His rates are consistently the best among many, extensive, and repeated comparisons. His online facility for providing documentation is both convenient and efficient. His team smoothly handles complications such as subordination. I highly recommend Brandon."
These are just a few of the positive responses Blue Loan Services has had to their online documentation portal. For more information on the company and to view the new instructional video, click here or call 1-888-929-BLUE (2583) to speak to an experienced mortgage professional about loan options.
CA Dept of Real Estate -- Licensed Broker #01094374 NMLS #938365