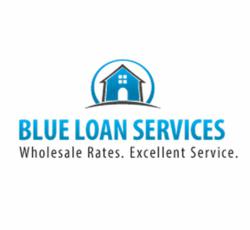 San Diego, CA (PRWEB) May 31, 2013
The team of mortgage professionals at Blue Loan Services, headed by senior loan officer Brandon Blue, was recently rewarded for their efficiency, personal attention to each client and professionalism by being included in a list of the Top 50 Mortgage Lenders in California by mortgage and lender review site, Lender 411. This success is largely attributable to the company's low rates, excellent customer care and the fast loan processing times facilitated by the online application and documentation portal used by Blue Loan Services.
This online portal enables borrowers to both find the best possible loan program for their specific mortgage needs and apply for that loan with the greatest possible ease by submitting and signing documents online rather than mailing or faxing copies. The online loan application portal also facilitates the smooth communication between the client and the loan officers who are working to get their loan approved and it also enables the client to keep track of the status of their loan application. Many first time and return clients have mentioned that this online system is one of their favorite features of Blue Loan Services.
One review from a client who recently closed a refinance loan with the company has this to say about the online system and the team at Blue Loan Services:
"Knowledgeable and very quick response time. Very pleased with Brandon Blue's no surprises all up front business. And Blue's rate beat the other much larger companies of competitors. Brandon Blue's "portal" URL which I used kept all documentation completely organized. Today is the modern age of e-documents and e-signatures. Brandon Blue is right in-step with modern technology which is the fastest, most convenient, and reliable way to do home loans today. Doing business with Brandon Blue put us at ease because of his easy to understand way of communicating complex issues. This review speaks highly of Blue Home Loans only because this is our 4th refi within the last 8 years and we felt he was the best overall when compared to all the others."
A Redwood City couple shares their experience with the company in another Blue Loan Services review:
"With mortgage rates falling, my wife and I refinanced our home mortgage twice in 2012, both times at essentially no cost to us and both times with Brandon Blue. In each case the task was completed within the lock period, allowing us to enjoy the benefit of a 3.25% 15-year fixed mortgage that closed in January, and a subsequent refinance at 2.75% that closed in December. The final fees we paid did not change from those discussed in our initial conversations at the outset of each one. Though our home is in northern California and Brandon is in southern CA (we have never met in person), our communication with him concerning our options and the documentation required of us was always outstanding. In the most recent refi, all submissions were handled via the Internet, with the exception of the notary visit to our home to sign the final papers. We did not have to mail a single letter or send a FAX during the entire process."
These reviews clearly show why Brandon Blue and the Blue Loan Services team are some of the most trusted loan officers in the California area. For more information on the company and for more reviews, click here or call 1-888-929-BLUE (2583) to speak to one of Blue Loan Services' experienced mortgage professionals.
CA Dept of Real Estate -- Licensed Broker #01094374 NMLS #938365