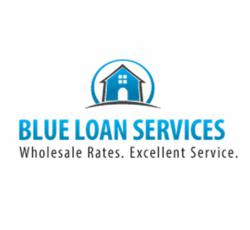 San Diego, CA (PRWEB) May 05, 2013
As a full service mortgage company Blue Loan Services has been offering the best refinance rates and the lowest mortgage prices to homeowners within California for the past several years. The company was recently recognized as one of the Top 50 Lenders in California by the online mortgage lender review website, Lender 411. This honor has helped to boost the visibility of this company that has worked tirelessly to find the best deals for those who are seeking to refinance their loans or purchase new housing.
New clients that visit the Blue Loan Services website will find that the online format is incredibly easy to use. The company, which is headed by proud U.S. Army veteran and mortgage expert, Brandon Blue, makes finding the right loan program easy thanks to the many tools and resources provided on the website. The helpful and informative pages on each loan option can help clients to understand their options so that they will be able to make the best decisions that will ultimately save them much time and money.
There are also 19 different interactive calculators that clients and visitors to the website can use to find answers to some of their mortgage questions. These tools can be used to calculate the difference between two loans, how much more income an individual would need to qualify, how much money a refinance could save, if it would pay off to pay more frequently or a higher amount each month in order to reduce the loan payoff time, and other calculations that could come in handy for a homeowner or individual planning to buy a home.
Another feature of the website that is very useful when trying to find the best possible loan programs is the Free Fast Rate Quote tool. This tool uses a simple three step process to find loan programs that exactly fit the client's specific mortgage scenario. By filling out a simple form, a process that should take only a few minutes, clients can look at loan offers from over fifteen approved lenders and see which one suits their financial needs the best. If the client decides that they would like to apply for any of the loan programs, they can do so immediately by clicking the "Apply" button next to the loan.
This will allow them to apply online using the company's automated application system. This fast application process enables clients to get their loan request under way as quickly as possible so that they will be able to close the loan and lock in the rates that they desire without any problems. Many homeowners have found this quick and hassle free online format very convenient. A review of the company from a homeowner from Menlo Park, California, who recently closed a refinance loan, states:
"I've refinanced twice with Brandon; both times he and his team provided exceptional service. His rates are consistently the best among many, extensive, and repeated comparisons. His online facility for providing documentation is both convenient and efficient. His team smoothly handles complications such as subordination. I highly recommend Brandon."
This great service and easy to use electronic format has helped Blue Loan Services to gain their spot as one of the top lenders in California. Those who are interested in learning more about the company and getting a free rate quote can click here or call 1-888-929-BLUE (2583) to speak to a loan officer about their mortgage options.
CA Dept of Real Estate -- Licensed Broker #01094374 NMLS #938365