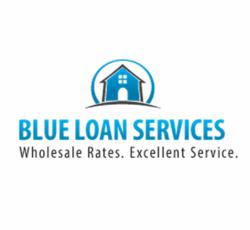 San Diego, CA (PRWEB) May 02, 2013
Blue Loan Services has recently been named as one of the Top 50 Lenders in California by Lender 411. This distinction is well earned as the company, run by father and son team Robert and Brandon Blue, has over 30 years of experience in providing their clients with excellent financial services and some of the lowest mortgage rates California has to offer. Their wholesale rates and their easy to use electronic approach to loan processing has made them a favorite with many California homeowners.
While Blue Loan Services offers a wide variety of loan services, one of the company's primary areas of expertise is in home refinancing. This service can be especially useful now that average mortgage interest rates are the lowest they have been in years. Because of these low rates, thousands of Americans are considering refinancing their homes so they can lock in these lower interest rates.
The problem is that the refinancing process can be tricky to navigate and there are many requirements that must be met in order to qualify for a refinance. However, as mentioned previously, Blue Loan Services has years of experience in refinancing loans. They can easily lead clients through the process and close the loan quickly so that the client can lock in the low rates that they desire.
A quote from the company website says: "Refinancing your home loan enables you to replace your existing home loan with a new home loan with better terms while giving you the opportunity to get cash back from the equity you have built in your home. Using the equity in your home is a powerful tool that can help you improve your overall financial well being and pay off high interest loans, debts, and credit cards."
As refinancing experts, the team at Blue Loan Services has helped many California homeowners to save both time and money on their mortgages, and this is part of the reason that they were included in the list of Top 50 California Lenders. A review from a homeowner from Pleasanton, California, who recently closed a refinance loan with the company, has this to say about the services offered:
"I've been through the loan process at least 8 times. This is by far the smoothest and easiest to use electronic approach I've ever had, mainly due to Brandon Blue's expertise and knowledge in the loan process and the quick response times via emails as well as the use of electronic copies of documents. I love how they set up the system, by using an online portal to upload all required documents, updating the status throughout the loan cycle, and the convenience of communicating through emails. Lastly, Brandon Blue was very easy to work with."
This and several other client testimonials show why Blue Loan Services is counted as one of the California's top lenders. For more information on the loan programs available and for a free fast rate quote click here or call 1-888-929-BLUE (2583) to speak to an experienced mortgage professional.
CA Dept of Real Estate -- Licensed Broker #01094374 NMLS #938365