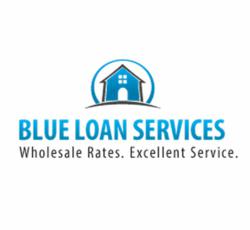 San Diego, CA (PRWEB) May 28, 2013
Blue Loan Services has consistently provided their clients with the lowest wholesale mortgage rates California has to offer. The company has a number of home loan programs available for homeowners in search of the perfect mortgage scenario for their specific situation. The team of mortgage specialists at Blue Loan Services is especially known for their great refinance rates and the ease and speed that they are able to get these loans approved for their clients.
Brandon Blue and the rest of the Blue Loan Services team are dedicated to helping their clients to save time and money by helping them to find the best refinance rates that they can qualify for and ensuring that the deal goes through so that they can lock in the low rates. A home refinance loan can not only improve a client's current rate and terms, but can give them a chance to change the type of loan they are in, increasing their loan payoff time.
Many California home owners have already benefited from using Blue Loan Services to help them get their mortgages refinanced. One client from Carmel Valley, CA, had this to say in their Blue Loan Services review:
"From the very start of my loan process Brandon Blue was very professional and personable. He answered my phone calls and e-mails either immediately or as soon as my information was available. The entire process was seamless and efficient including the appraisal and all other individuals involved. I was able to re-fi my home mortgage and reduce my rate from 5.375% to 3.75% - A $703 a month interest savings and $200K savings over 10 years! The entire process from date of "lock" to loan funding took less than 30 days. If you want your loan to be completed professionally and in a timely manner I highly recommend Brandon Blue of Blue Home Loans and his Team!"
Another client who recently closed a refinance loan with the company says, "Everyone I dealt with at Brandon Blue was extremely professional, responsive and courteous. I was refinancing my primary loan, but had a 2nd, so a subordination was needed from that 2nd mortgage company. There was some doubt early on whether that subordination would happen in time, but Shari at Brandon Blue was calling my 2nd mortgage company on a nearly daily basis to push them to get it done! She was key to my refinance completing on time."
"The process Brandon Blue has in place for communicating with their customers is very robust. I've probably refinanced 10 times in my life, and I've never had anywhere near this level of communication and willingness to help from any other company. I would highly recommend Brandon Blue for anyone with mortgage needs!"
These are just a few of the reviews that clearly show why the company has earned its place as one of the top California lenders. Those who would like to learn more about Blue Loan Services and get a Free Fast Rate Quote can click here or call 1-888-929-BLUE (2583) to speak to one of Blue Loan Services' experienced mortgage professionals.
CA Dept of Real Estate -- Licensed Broker #01094374 NMLS #938365