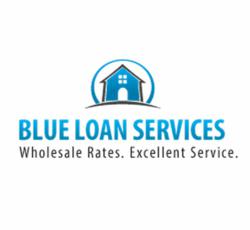 San Diego, CA (PRWEB) May 12, 2013
Brandon Blue and the team of mortgage professionals at Blue Loan Services were recently rewarded by having their company listed as one of the Top 50 Lenders in California by loan servicer and lender review website, Lender 411. This position was no doubt earned from the years of service the company has given to the homeowners of California and the team's dedication to excellence and professionalism when it comes to finding and closing the best possible loan options available for their customers. Many Blue Loan Service reviews comment on how quickly the company was able to close their loan, and how efficient the online automated system made the loan process.
One review from a homeowner who recently closed a refinance loan with the company states: "I contacted Brandon regarding refinancing my 2nd home. He encouraged me to refinance my primary residence even though I had just done so 6 weeks earlier. His reasoning was that he could save me roughly $100/month at no cost to me. So, why not do it. I agreed. In my many refinances, his data entry portal system was by far the best I have encountered. If you have your information on your computer you can get all your data submitted in a couple of hours. Brandon was easy to work with and absolutely delivered everything he said he would. Overall great experience as refinances go. I would highly recommend him and in fact have already done so."
Another Blue Loan Services review from a client living in Pleasanton, California, reads: "I've been through the loan process at least 8 times, combined of both loans for home purchases and refinances. This is by far the smoothest and easy-to-use electronic-approach I've ever had, mainly due to Brandon Blue's expertise and knowledge in loan process and the quick in time of response via emails as well as use of electronic copies of documents. I love how they set up the system, by using an online portal to upload all required documents and update the status throughout the loan cycle, and the convenience of communicating through emails. Lastly, Brandon Blue was easy to work with."
Some clients may worry that, because nearly all the interaction takes place online, there won't be as much personal attention, but this is far from the case as shown by this client's review: "I never met Brandon Blue in person since our dealings were all done via the internet. Nonetheless, working with Brandon was a good experience and he communicated well by phone and emails. (My refi loan closed in late January 2012.) He guided me through the process professionally, showed good judgment with his advice on when I should lock my loan rate, and generally kept me updated on an on-going basis with the status of my application once submitted. I would use his services again if the need arose and recommend him highly to anyone looking for a loan. Similarly, the team he worked with, brokers and lender, seemed efficient and professional."
These and other reviews show why Blue Loan Services is rated as one of the top California lenders. For more information about the company and to get the best refinance and mortgage rates in the industry, click here or call 1-888-929-BLUE (2583) to speak to one of Blue Loan Services' experienced mortgage professionals.
CA Dept of Real Estate -- Licensed Broker #01094374 NMLS #938365