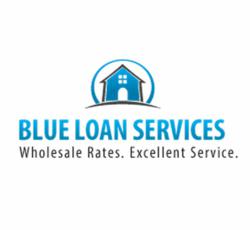 San Diego, CA (PRWEB) April 27, 2013
Blue Loan Services recently earned inclusion as one of Lender 411's Top 50 Lenders in California. This is a great achievement for the company, which has been serving homeowners in the California region for a number of years. The friendly service, wholesale mortgage rates, wide range of loan products and quick response and closing times have all contributed to Blue Loan Services success in the mortgage industry.
As a full service mortgage company, Blue Loan Services is expertly equipped to handle all types of mortgage requests from their clients. Even bad credit is okay, as the company has loan programs for homeowners in basically every financial situation. The areas that the company really shines in are refinancing and home purchase. Because the team of mortgage professionals at the company works fast and efficiently, clients can get approved for a refinance or home loan quickly and lock in the lowest possible rates.
This is especially relevant at this time, when mortgage interest rates have dropped to some of the lowest percentages in history. Last November saw the record for low interest rates, when the average rate for a 30 year fixed rate mortgage dropped to just 3.31% and 15 year fixed rate mortgage averages dropped to just 2.64%. Since November average rates have risen slightly, but are still very low and this has prompted many Americans to think about refinancing or purchasing new housing.
Those who want to take advantage of these low rates have an ally in Blue Loan Services. Fast closing times and wholesale rates ensure that clients of the company will be able to lock in the lowest possible rates before they rise later in the year, which experts like Frank Nothaft, the chief economist at Freddie Mac, say will happen. Those who have been waiting for a good opportunity to purchase a home or refinance will get all the help they need to take advantage of the current situation in the industry with Blue Loan Services.
Aside from the great one on one guidance, however, the company is also known for the easy to use electronic approach taken with the company website. Visitors to the website can benefit from a well spring of useful information that can help them to make decisions that will save them time and money down the road. Those visiting the site can benefit from expert advice from the Blue Loan Service Blog, a Free Fast Rate Quote via the website's Live Pricing System, access to the mortgage glossary of terms, and use of 19 different interactive calculators that can show everything from how much the client would save on a refinance to how fast they can eliminate credit card debt.
All these features make choosing the perfect loan programs a walk in the park. With all the information laid out in an easy to understand way, it is easy for clients to make the decisions that will save them money and fall in line with their long term goals as homeowners. Those who want to discover how Blue Loan Services can help them in their mortgage situation can visit the website by clicking here or call 1-888-929-BLUE (2583) for more information.
CA Dept of Real Estate -- Licensed Broker #01094374 NMLS #938365