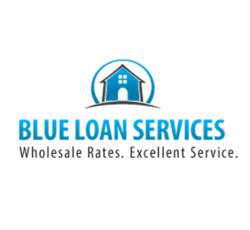 San Diego, CA (PRWEB) April 28, 2013
Blue Loan Services recently gained inclusion in Lender 411's list of the Top 50 Lenders in California thanks to their excellent customer service and their low wholesale rates. As a full service mortgage company, Blue Loan Services has helped clients in the California area to get the best possible deals on home refinances and home purchases for many years. By offering the lowest possible home refinance rates and mortgage prices and a wide range of loan products and programs, the company plans to cement its place as one of the top California lenders for many more years to come.
The company's dedication to bringing the best possible loan programs and services to their customers extends to their company website which has a number of features that enable visitors to explore their options at their own leisure and discover how they can save time and money with the help of the team of mortgage professionals at Blue Loan Services. Those who are interested can start by visiting the website for a Free Fast Rate Quote.
The Live Pricing System ensures that all rate quotes are current and up to date with the latest info on mortgage interest rates in the market. Visitors may also make use of the other resources available on the website. The mortgage glossary can help homeowners to understand exactly what all the terms involved in the loan process mean. The company blog also offers advice on current trends in the housing market, so clients will have a better idea of how to proceed when a applying for a home loan or a home refinance.
Clients of Blue Loan Services can also take advantage of the website's 19 different interactive calculators. These tools can help calculate the difference between two loans, the amount that could be saved on a refinance, how much more income would be needed to qualify for certain loan programs, if it would be better to pay more monthly in order to pay off the mortgage faster, how fast they would be able to pay off their credit card debt or other high interest loans, and many other useful calculations.
This easy to use electronic approach is what many clients have cited as their favorite feature of the company. The online forum makes communication quick and easy and facilitates the smooth processing of any loan applications the clients may require. After the client has explored their options and is more certain of what loan programs they are interested in, they can call the company's toll free number and an experienced loan officer will help to guide them through the final decision and ensure that the best deal is reached.
All these features and services have served to make Blue Loan Services one of the most trusted full service mortgage companies within California. For more information and for a free fast rate quote, visit the website here or call 1-888-929-BLUE (2583) to speak to an experienced loan officer.
CA Dept of Real Estate -- Licensed Broker #01094374 NMLS #938365