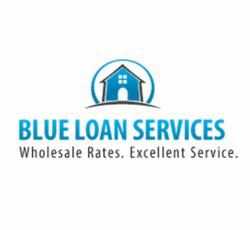 San Diego, CA (PRWEB) May 17, 2013
The team of mortgage professionals at Blue Loan Services, including Senior Loan Officer Brandon Blue, were recently rewarded for the their years of hard work with the inclusion of their company as one of the Top 50 California Lenders according to mortgage and lender review website, Lender 411. Many client reviews attest to how the company has earned its spot on this list. With the excellent customer care, fast and hassle free online application and documentation portal, and some of the lowest mortgage rates California has to offer, it is no wonder that the company is the favorite lender for many California homeowners.
One Blue Loan Services review from a client living now living in Pleasanton, CA, says, "I've been through the loan process at least 8 times, combined of both loans for home purchases and refinances. This is by far the smoothest and most easy-to-use electronic-approach I've ever had, mainly due to Brandon Blue's expertise and knowledge in loan processing and the quick response time via emails, as well as the use of electronic copies of documents. I love how they set up the system; by using an online portal to upload all required documents and update the status throughout the loan cycle, and it is also very convenient to communicate through emails. Lastly, Brandon Blue was easy to work with."
Another review by a couple from Woodside, CA, says, "With mortgage rates falling, my wife and I refinanced our home mortgage twice in 2012, both times at essentially no cost to us and both times with Brandon Blue. In each case the task was completed within the lock period, allowing us to enjoy the benefit of a 3.25% 15-year fixed mortgage that closed in January, and a subsequent refinance at 2.75% that closed in December. The final fees we paid did not change from those discussed in our initial conversations at the outset of each one. Though our home is in northern California and Brandon is in southern CA (we have never met in person), our communication with him concerning our options and the documentation required of us was always outstanding. In the most recent refi, all submissions were handled via the Internet, with the exception of the notary visit to our home to sign the final papers. We did not have to mail a single letter or send a FAX during the entire process."
This review, by a Redwood City resident, clearly shows why the Blue Loan Services team is so highly spoken of: "Everyone I dealt with at Brandon Blue was extremely professional, responsive and courteous. I was refinancing my primary loan, but had a 2nd, so a subordination was needed from that 2nd mortgage company. There was some doubt early on whether that subordination would happen in time, but Shari at Brandon Blue was calling my 2nd mortgage company on a nearly daily basis to push them to get it done! She was key to my refinance completing on time. The process Brandon Blue has in place for communicating with their customers is very robust. I've probably refinanced 10 times in my life, and I've never had anywhere near this level of communication and willingness to help from any other company. I would highly recommend Brandon Blue for anyone with mortgage needs!"
These are just a few of the reviews that clearly show why the company has earned its place as one of the top California lenders. Those who would like to learn more about Blue Loan Services and get a Free Fast Rate Quote can click here or call 1-888-929-BLUE (2583) to speak to one of Blue Loan Services' experienced mortgage professionals.
CA Dept of Real Estate -- Licensed Broker #01094374 NMLS #938365