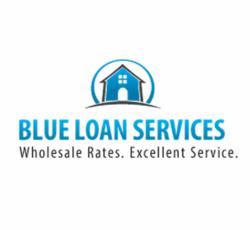 San Diego, CA (PRWEB) May 13, 2013
Blue Loan Service is a full service mortgage company serving homeowners within California. The company has been dedicated to providing excellent services and the lowest mortgage rates available in the market for a number of years and was recently awarded a place on Lender 411's list of Top 50 Lenders in California. Brandon Blue, Senior Loan Officer of Blue Loan Services, recently released an instructional video that will make it even easier for new clients of the company to find and apply for the best loan products.
The video highlights the company website's Fast Rate Quote tool; this is a tool that enables visitors to view the live rates of over 15 approved lenders and search only for the loan products that fit their specific mortgage scenario. As Brandon explains in the video, the tool uses a simple three step process that should not take more than a few minutes for the client to navigate through. The first two steps involve entering information about the client's current loan or financial and credit status and then choosing the specifics of the new loan they wish to search for.
The third step shows all the available loan programs that fit the mortgage scenario inputted by the client. These loan options come with some of the lowest rates in the industry, thanks to Blue Loan Services wholesale prices. Clients can find out more about each loan option by clicking the appropriate options related to each loan. If they find an option that they feel is the best loan program for them, they can simply click the "Apply" button next to the loan and the automated system will help them to create a Loan Center account and start the application process.
This online application system makes it incredibly fast and easy for clients of Blue Loan Services to submit and keep track of all the documentation involved in applying for a loan. The personal online portal also serves as a means of communication between the clients and the team of mortgage professionals at Blue Loan Services. Also, clients may check in at any time to check the status of their loan and see if there have been any updates or new messages.
These features not only enable clients to get all their business done from the comfort and convenience of their homes, it also enables the Blue Loan Services team to work quickly and efficiently. Because all the documents are secured and available online, they can go to work on behalf of their clients without having to unnecessarily inconvenience them by asking them to mail in documents or visit their actual office. A lot of Blue Loan Services clients find that this makes for a much better loan application experience. A recent Blue Loan Services review from a client in Pocket, Sacramento, CA, says, "I have refinanced my homes several times over the years with different brokers. Brandon's service was very professional and FAST!!!! Love the Docusign feature of the process. I closed within a month. I have and will recommend him to anyone looking for a loan."
For more information about the company and to get the best refinance and mortgage rates in the industry, click here or call 1-888-929-BLUE (2583) to speak to one of Blue Loan Services' experienced mortgage professionals.
CA Dept of Real Estate -- Licensed Broker #01094374 NMLS #938365