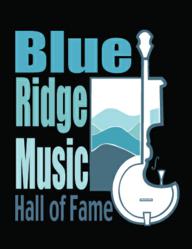 We're honoring these artists for their contributions to traditional music in the Blue Ridge Mountains.
Wilkesboro, NC (PRWEB) May 20, 2011
The Wilkes Heritage Museum will host the fourth annual Blue Ridge Music Hall of Fame Dinner and Induction Ceremony on Saturday, June 11 at the Stone Center for the Performing Arts, 613 Cherry Street in North Wilkesboro, NC. The event will be a night complete with dinner, the anticipated 2011 ceremony and live performances.
This year's celebrated inductees are singer-songwriter Emmylou Harris, regional musician Jens Kruger, songwriter Jim Lauderdale, fiddler Jim Shumate and traditional dancer Willard Watson.
"We're honoring these artists for their contributions to traditional music in the Blue Ridge Mountains," explains Museum Director Jennifer Furr. "We're paying a tribute to some of the greatest traditional musicians known from northern Georgia to northern Virginia."
A 15-member Nomination Committee, including representatives from Appalachian State University, UNC-Chapel Hill, the University of Wisconsin, the Library of Congress, and the Smithsonian Institution, selects the inductees. Doc Watson, Earl Scruggs, The Carter Family and Dolly Parton are among past inductees.
"This year's ceremony will be spectacular," explains Furr. "Many of the inductees have close relationships to the area. Three of the 2011 inductees, Jens Kruger, Jim Lauderdale, and Jim Shumate, will appear and entertain us with a live performance." Other performers include Darin and Brooke Aldridge, The Kruger Brothers, Arthur Grimes, David Johnson, Scott Gentry and Eric Ellis.
The Hall of Fame educates, defines and interprets the history of music in the Blue Ridge area and musicians in all genres from the region with exhibits and an annual celebration of inductees. The Wilkes Heritage Museum offers year-round opportunities for visitors to experience the deep-rooted relationship between a myriad of musical styles and Blue Ridge culture.
Tickets are on sale now at http://www.blueridgemusichalloffame.com or call 336-667-3171.
About the Inductees:
Emmylou Harris, Nationally Known Artist
Emmylou Harris is a twelve-time Grammy Award Winner known for her polished talents in songwriting, vocal performances and musical interpretation across many genres of music like country-rock, bluegrass, folk and Americana. She is also recognized for her collaboration with stars like Linda Ronstadt, Willie Nelson, Dolly Parton and Gram Parsons.
Jens Kruger*, Regional Musician
Jens Kruger's musical career highlights his accomplishments as a string instrument performer, a banjo developer, a composer and a producer. The Swiss native who calls North Carolina home has captured audiences and the respect of musical virtuosos like Doc Watson, Earl Scruggs, Ricky Scaggs and Willie Nelson – all who performed with Jens Kruger.
Jim Lauderdale*, Songwriter
Jim Lauderdale is a diverse artist delivering songwriting masterpieces to the worlds of country music and bluegrass music. His accolades include two Grammy Awards as well as two Americana Music Association Awards. Born in Statesville, NC, this creative song-writing maestro has planted the seed of Blue Ridge culture across America and internationally. His music is recorded by countless artists like Patty Loveless, George Jones, The Dixie Chicks, Solomon Burke, Kathy Mattea, Lee Ann Womack, Blake Shelton, Vince Gill and George Strait, to name a few.
Jim Shumate*, Pioneer Artist
Jim Shumate won the title as Master Fiddler from the National Fiddlers Convention in 1948. He is a legend in his native Wilkes County and to his musical celebrity counterparts - Lester Flatt, Earl Scruggs, and Bill Monroe. A self-taught prodigy, Shumate has manifested his astonishing talents in the world of Blue Ridge music as a performer, recording artist, composer and fiddle instructor.
Willard Watson, Traditional Dance
Posthumous inductee Willard Watson, also immortalized by the Smithsonian Institute, is commemorated near and far for his Blue Ridge heritage. A mainstay to the Watauga region of the Blue Ridge, Willard Watson is first cousin to the renowned Doc Watson. Willard Watson is known for his custom flatfoot dancing, wood carving, storytelling, and banjo playing. Folks enjoy his spirit for the hills and the arts at places like the Darby Community Center, the North Carolina State Fair in Raleigh, the Newport Folk Festival and the National Folk Festival.
*Denotes inductees performing Saturday, June 11, 2011.
###