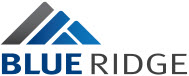 The real and tangible benefits our customers receive is driving our growth.
Atlanta, Georgia (PRWEB) November 09, 2011
Blue Ridge, the leading SaaS inventory solutions provider, today announced the opening of their European headquarters in Windsor Berkshire, UK. The fast-growing global leader in SaaS inventory solutions plans to accelerate local growth plans and enhance their ability to serve existing clients in continental Europe and Scandinavia. The company has seen strong acceptance by retail and wholesale companies of its SaaS inventory solutions in global markets. The solution is widely used in numerous industries, with clients currently realizing stabilised and even significantly reduced inventories while simultaneously increasing product availability and demand fulfillment.
Blue Ridge is experiencing dramatic growth worldwide by offering forecasting, inventory replenishment and other innovative solutions with a speed-to-value implementation approach. The Blue Ridge solutions assure proper inventory levels and increased cash flow by enabling retailers, wholesalers, and their trading partners to better manage inventory replenishment while positively impacting overall corporate revenue, profitability, customer satisfaction, and reduced costs of business.
Greg White, Blue Ridge CEO comments, "In today's economy, we've actually seen a rise in business. I think due to a new awareness of inventory as a cash flow tool. Companies are able to separate themselves from the competition by managing cash better," White continues, "The real and tangible benefits our customers receive is driving our growth. These companies are growing sales by aligning changing customer demand with inventory in store and at the distribution centre."
The value and benefits derived by using the Blue Ridge Software-as-a-Service has resulted in a rapidly growing level of demand for Blue Ridge SaaS inventory replenishment and other solutions. The decision to establish the UK office is not only a result of European demand for core solutions, but also to provide a centre for support and service for UK, continental European and Scandinavian clients.
About Blue Ridge
Blue Ridge drives game-changing results for retailers, distributors and collaborative manufacturers. Blue Ridge clients use the company's SaaS inventory solutions to increase cash flow by millions and improve margins to increase net income. The company offers a proven and complete enterprise-level SaaS inventory alignment technology solution that includes demand planning, forecasting, replenishment, SKU Rationalization and more. This technology, along with the company's investment-driven approach to support and education—all delivered by a team with first-hand experience as inventory professionals, is why Blue Ridge has delivered the game-changing results others only promise. For more information, visit http://www.blueridgeinventory.com.
###