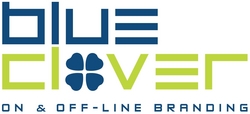 Blue Clover is leading us into a dialogue with thousands of Texans who will support this amazing experience
San Antonio, TX (Vocus) February 26, 2010
Rise Across Texas Challenge—an 850-mile philanthropic bike ride founded by Texas businessman Steve Hicks to benefit the Rise Schools of Texas with honorary coaches Mack Brown and Gene Stallings, and honorary captain Lance Armstrong—has hired Blue Clover to provide market research; develop online engagement strategy and tactics; build a fundraising social identity and constantly measure and amplify the success of the online social marketing efforts.
Blue Clover—an award-winning On and Off-Line Branding™ firm—will provide these services to improve fundraising and awareness efforts for the stellar schedule of events surrounding the ride, including:

the two-week Rise Across Texas Challenge, an 850-mile bike ride that will begin on the eastern Texas border in Orange, TX on March 6 and end in Presidio, TX in the Big Bend area on March 20; ride stops include Kountze, Montgomery, Brenham, Bastrop, Austin, Wimberley, Kerrville, Leakey, Brackettville, Del Rio, Sanderson, Marathon and Marfa.
the Rise Across Texas Celebrity Ride, a one-day event that occurs in the midst of the first week on March 10 in Austin, when cyclists will stop for Celebrity Ride festivities including a 16-mile "fun ride" accompanied by 150+ Celebrity Ride cyclists (including Texas Monthly editor Jake Silverstein, Governor Rick Perry and six-time Tour de France rider and U.S. National Champion Kevin Livingston) that ends at the Salt Lick in Driftwood for a party featuring barbecue and live music.
a lunch preceding the celebrity ride at the Rise School in Austin, hosted by Challenge founder Steve Hicks and featuring guest speaker University of Texas football coach Mack Brown.
Rise and Ride Kick-off celebration at home of Mack and Sally Brown.
Blue Clover integrates advanced media such as web, mobile and social technology with experiential marketing, design, mainstream media and public relations.
The Rise Across Texas Challenge goal is to raise $3 million to fund a capital campaign to build a permanent facility for the Rise School of Austin while providing awareness and funding to all Texas Rise Schools. The mission of the non-profit Rise School is to provide the highest quality early childhood education and services to children ages 6 months to 6 years without special needs and for those with special needs (having a developmental disability or delay) in order to fully prepare them for their next learning environment and long term success. The original Rise School is located at the University of Alabama, Tuscaloosa; currently there are four Rise Schools in Texas: Austin, Corpus Christi, Dallas and Houston.
"We know that a campaign like this is as much about conversation around the cause as much a call to give. Blue Clover is leading us into a dialogue with thousands of Texans who will support this amazing experience," said Marilyn Carter, Executive Director, Rise Across Texas Foundation. More information on the Rise Across Texas Challenge at http://riseacrosstexas.org.
"We love the challenge and the opportunity to be apart of something so special. The Rise Schools are such a blessing and we are proud to help see them succeed," said José B. Sena, president, CEO and founding partner, Blue Clover.
BLUE CLOVER: San Antonio-based Blue Clover was established in 2003 by partners Sena, Juan Barrera (Executive Creative Director), and Chris Gilbert (Finance Director) and the recent addition of Tim Hayden as Chief Strategy Officer and partner. The growing staff now includes 18 full-time creative, technology and management professionals with extensive traditional and multicultural marketing, public relations, media planning and buying, strategic planning, and web-based communication experience from around the world. Within the past two years, the firm has opened offices in Mississippi as well as Austin and Dallas, TX.
Blue Clover's past and present client list boasts more than 120 local and national clients, including Physicians Health Choice (a physician-owned company, PHC is a Medicare Advantage organization contracted by Medicare and is headquartered in San Antonio, Texas); Hotels & Preference (a network of privately owned properties with more than 120 four- and five-star hotels and resorts throughout the world); website and online marketing strategy for IBC Bank (Laredo-based bank with $12.1 billion in assets); a website design for San Antonio Spurs (four-time National Basketball Association champions); Time Warner Cable (second-largest cable operator in the U.S.); a website design project for Clear Channel Radio (owns and operates more than 1,200 radio stations in the United States); Bank of San Antonio (locally owned bank with $142 million in assets and services that include commercial banking, private client services, real estate financing, treasury management and personal banking); MISYS (an application software and services company that provides innovative, integrated solutions and services for the banking, treasury and capital markets and health care industries); Terramark (leading Houston-based commercial and residential real estate development and home building, including Espada community in south San Antonio); San Antonio Economic Development Foundation; TBG Partners (largest landscape architects and planning firm in Texas); Arquitectonica (international architecture, interior design and planning firm); Yantis Company ($100 million construction company; listed as one of the "Top 50 Private Companies" in San Antonio); Cross & Company (San Antonio-based commercial real estate company with more than 45 properties totaling approximately 4.2 million sq. ft.); Waggoner Engineering, Inc. (serves public agencies and private corporations across the southeastern U.S. discovering innovative infrastructure solutions); and USAA (largest private insurance and banking company in the nation).
Visit the Blue Clover website at http://www.blueclover.com/index.php/work for samples of client work.
More information on Blue Clover is available at (210) 223-5409, http://www.blueclover.com or info(at)blueclover(dot)com. Follow Blue Clover on Twitter and Facebook.
###